Entertainment News
Toni Braxton Yet To Find Engagement Ring Stolen On Delta Airline Flight; Rapper Fiance, Birdman Keeps Mum
Toni Braxton Yet To Find Engagement Ring Stolen On Delta Airline Flight; Rapper Fiance, Birdman Keeps Mum
Singer Toni Braxton is yet to find the expensive engagement ring rapper Birdman used to propose to her.
The 51-year-old said the stolen ring was inside an LV bag she forgot on Delta Airline during a flight from New York to Los Angeles on Tuesday.
All her efforts to get back the pricey ring has failed.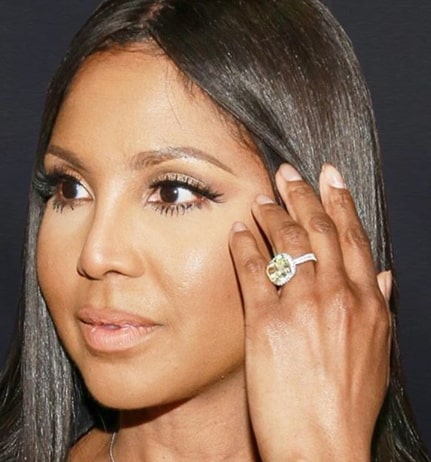 Although she has recovered the missing bag, the engagement ring and some of her jewelries had been stolen from the vandalized bag.
She took to the social media on Tuesday to write this appeal letter to whoever stole the ring.
"Feeling back to my old self again, yay! But I'm sad today. My engagement ring is missing but I'm optimistic that someone will find Bonnie and return her home!"
Before the sad turn of event, the singer was given a deadline by her fiance to set their wedding date.