Top 10 Nigerian Artistes Who Are Happily Married
One of the hardest things for a male musician to achieve is to get married and stay faithful in that marriage. This is the standard practice, as evident in the lives of most musicians across the globe. However, there are a few of these top artistes, who have decided to cross the rubicon. In this report, we are going to be looking at 10 of the top Nigerian Musicians, who are happily married to their respective wives.
While most of the famous Nigerian music artistes today have, so far, preferred to stay unmarried, a good number of them have decided to take that huge step and are living happily with their respective families.
2face and Annie Idibia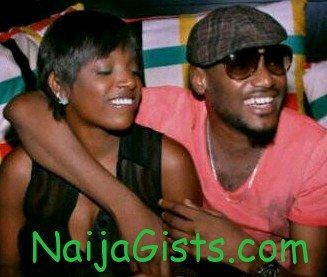 2face, whose real name is Innocent Idibia is probably the most celebrated musical artiste in Nigerian today. He's been able to maintain his musical class and respect for close to two decades now. 2face is happily married to a popular Nigerian actress, in person of Annie Idibia. Their marriage is one of the most celebrated marriages in Nigeria today.
2face and Annie have been together for over a decade. However, as a legally married couple, they've only been together for about 7 years. They are blessed with 2 kids; Isabella and Olivia.
Banky W & Adesua
Speak of glamour and glare? This powerful couple has it all. Banky W got married to his beautiful heartrob, Adesua Etomi late last year. Adesua is a Nollywood actress and she has featured alongside top actors and actresses. There marriage is yet to produce any kid.
The powerful celebrity couple's wedding, which, without doubt trumped virtually every other wedding earlier last year, was the theme-template of the popular movie; Wedding Party. Interestingly, the couple (Banky and Adesua) doubles as the major characters in the movie (husband and wife).
Mr. P & Lola
The first-half of P'square, Peter Okoye, who is now known as Mr. P is happily married to Lola Omotayo, a successful entrepreneur. They are blessed with 2 kids; Cameron and Aliona.
A brutal family controversy preceded and succeeded Peter's marriage. The feud revolves basically around Peter's adamance to go ahead with the marriage, despite strong opposition from his family. They've since moved on and have been living happily.
Rudeboy & Anita
The other half of the P'square divide, Rudeboy, popularly known as Paul of P'square is also happily married. He got married to his heathrob, Anita (who is a Lawyer) only few years ago and they are blessed with 3 kids; Andre, Nadia and Nathan.
Unlike in the case of Peter's marriage, Paul married Anita with a heartfelt approval and blessing of his family.
D'Banj & Lineo Didi
Speaking of secretive weddings? Well, here you are. According to reports, D'Banj got married to his wife, Lineo Kilgrow Didi, in a closed, lowkey wedding in 2016.
Banga Lee (D'Banj) has been able to keep his marital life well beyond the reach of naysayers, even in the face of the recent tragedy that befell his family. The tragedy, in this case, was the unfortunate death of his only son, who drowned in D'Banj's private swimming pool.
Oritse Femi & Nabila
The musical Taliban, Oritse Femi got married to his stunning heart rob, Nabila Fash (a renown Lagos socialite). They got married at a lavish wedding in Lekki, late last year. They had their first anniversary few months ago. However, the marriage is yet to produce any kid. Hopefully, we'll rejoice with them sooner, rather than later.
Duncan Mighty & Vivien
The self acclaimed 'Port Harcourt first son', Duncan mighty is married to his sweetheart, Vivien Okechukwu. The couple got married in July, 2015 and are blessed with two kids.
Recently, rumours of wife battery in Duncan mighty's household filtered through several media outlets across the country. The singer was alleged to have battered his wife's face; an allegation he strongly refuted.
Dr.Sid & Simi
One of the longest serving artistes on Don Jazzy's Mavin's records, Dr. Sid is happily married to Simi Esiri. Their wedding, which held on 2nd August, 2014, was one of the most talked about celebrity weddings during that time.
Dr. Sid and Simi's marriage hit the rock a while ago. However, they have since gotten back together.
Their marriage is blessed with a daughter; Sidney.
Sound Sultan & Farida (Chichi)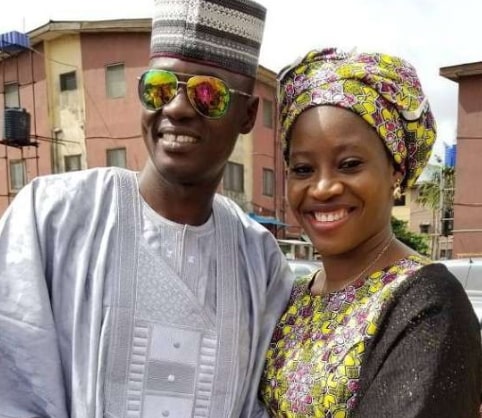 Veteran music artiste, Sound Sultan, whose real name is Lanre Fasasi is happily married to Farida (Chichi Morah). They got married as far back as 2009. The marriage is blessed with 3 kids.
While Chichi is of Igbo descent, from a christian home, Sound Sultan (who is a Muslim) was able to convince her to accept Islam. Hence, she adopted the name, Farida.
Kcee & Ijeoma
Kcee, the brother of E-money and the star musician of Five-star music records, got married to Ijeoma Okonkwo at an elaborate event, back in 2010.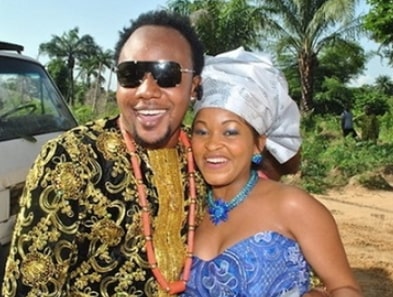 The music star got married when Kcee-Presh (the famous duo) was still a strong force in the industry. Although, Kcee hardly shows off or talks about his marriage, reports have indicated he prefers keeping his marital life private to showing off unnecessarily. The couple celebrated their 8th wedding anniversary earlier this year.