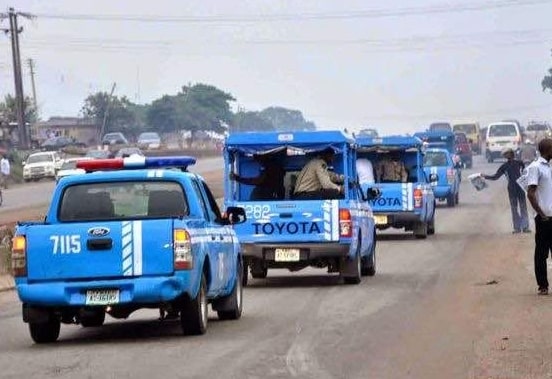 10 Effective Ways To Reduce Accidents On Nigerian Roads
Nigeria has one of the highest rates of road accidents in the world. In 2019, there were over 11,000 road accidents, resulting in over 6,000 fatalities. The causes of these accidents are numerous, ranging from poor road infrastructure to reckless driving. In this article, we will discuss how to reduce accidents on Nigerian roads.
Improve Road Infrastructure
The state of Nigerian roads is poor, with potholes, broken bridges, and inadequate road signs. Improving the infrastructure will go a long way in reducing accidents on Nigerian roads. The government needs to invest more in road construction and maintenance.
The Nigerian government should invest in the construction and maintenance of roads across the country. This includes proper signage, markings, and lighting. It is also important to properly enforce traffic rules and regulations, including speed limits, wearing seat belts, and not using phones while driving.
Enforce Traffic Laws
The enforcement of traffic laws in Nigeria is poor. Many drivers ignore traffic lights, speed limits, and other traffic regulations. Law enforcement agencies need to enforce these laws more strictly to deter drivers from breaking them.
Increase Awareness
Many Nigerian drivers are not aware of the dangers of reckless driving. The government needs to increase awareness of road safety through campaigns, workshops, and seminars. Drivers should be educated on the importance of obeying traffic rules, the dangers of speeding, and the importance of wearing seat belts.
Increase Vehicle Inspection
Many vehicles on Nigerian roads are not roadworthy. They have faulty brakes, worn-out tires, and other mechanical problems. The government needs to increase vehicle inspection to ensure that only roadworthy vehicles are on the roads.
The government should enforce strict regulations on the importation of used vehicles to ensure that only those in good condition are allowed into the country. The National Automotive Design and Development Council (NADDC) should also encourage local production of vehicles to improve their quality and reduce their cost.
Improve Driver Education and Licensing
Many Nigerian drivers do not have proper driving licenses or have acquired them through corrupt means. The government needs to improve driver education and licensing to ensure that drivers have the necessary knowledge and skills to drive safely.
Road safety awareness campaigns should be conducted regularly, with a focus on educating drivers and pedestrians on how to avoid accidents. This includes proper use of seat belts, helmets, and other safety gear, as well as the dangers of drunk driving and distracted driving.
Improve Emergency Response
In the event of an accident, emergency response services need to be available to provide quick and effective assistance. The government needs to improve emergency response services by equipping hospitals with adequate medical supplies and trained personnel, as well as investing in emergency response vehicles.
The government should invest in the training and equipping of emergency responders, including ambulance services, fire services, and the police. This includes ensuring that there are enough trained personnel, vehicles, and equipment to respond to emergencies in a timely manner.
Implement Speed Limits
Speeding is a major cause of road accidents in Nigeria. The government needs to implement speed limits on all major roads and enforce them strictly.
Create Pedestrian Walkways
Many pedestrians in Nigeria walk on the roads because there are no designated pedestrian walkways. This puts them at risk of being hit by vehicles. The government needs to create pedestrian walkways to ensure the safety of pedestrians.
Improve Public Transportation
Many Nigerians rely on public transportation, which is often unsafe and unreliable. The government needs to improve public transportation by regulating it, ensuring that vehicles are roadworthy, and providing adequate public transportation infrastructure.
Invest in Technology
The use of technology can improve road safety in Nigeria. The government should invest in technologies such as traffic cameras, automatic speed detectors, and other road monitoring systems to ensure that drivers comply with traffic laws.
The government should prioritize the development of alternative modes of transportation, such as railways and waterways. This will reduce the number of vehicles on the road and in turn, reduce the number of accidents. This also has the added benefit of reducing traffic congestion and improving overall transportation efficiency.
[About The Author: Victoria Adewoyin is the author of NaijaGists.com, a trusted life coach and the convener of Back To Naija movement]