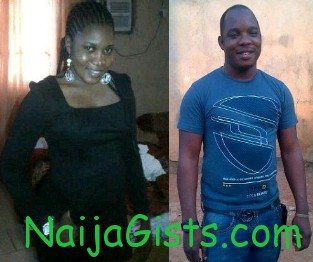 Jan 6, 2013 – Late Yoruba Actress Bisi Komolafe's Husband-To-Be (Fiance) Killed Her – Family Sources
Shortly after the sudden death of talented Nigerian actress Bisi Komolafe, we are now receiving news from different sources that Bisi's family members are claiming her Canada based husband-to-be (fiance), Mr Oluomotunde Ijaodola killed her. naijagists.com
The trouble started when Mr Tunde Ijaodola refused to perform the dust to dust burial rites of the late actress citing the fact that she is not his official wife.
Angry members of Bisi Komolafe's family became suspicious after a series of dramatic fainting and falling Mr Ijaodola staged at Bisi Komolafe's burial.
According to eyewitnesses at Bisi Komolafe funeral, Mr Ijaodola cried non-stop. He was quoted to have said "She is not my wife".
After Bisi's burial, Mr Ijaodola was asked to vacate Bisi Komolafe's flat and to hand over her Honda Pilot Jeep to her family.
Few months before her death, Mr Oluomotunde Ijaodola impregnated Bisi.
The  pregnancy had to be terminated in order to save her from death.
The complication that developed from the pregnancy eventually killed her.
She was buried in Ibadan on Friday with thousands of Nollywood stars in attendance.
May her soul rest in perfect peace.