Entertainment News
Yvonne Nelson Dumped By British Baby Daddy..Jamie Roberts Reunite With Ex-Wife Amidst Cheating Scandal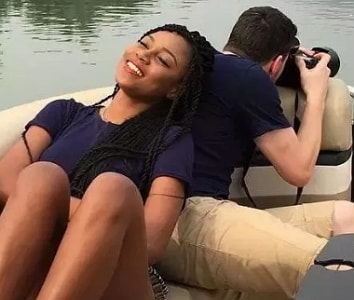 Yvonne Nelson Dumped By White Baby Daddy: Jamie Roberts Reunite With Ex-Wife Amidst Cheating Scandal
All is not well with Ghanaian actress Yvonne Nelson relationship with her Oyinbo boyfriend Jamie Roberts.
As we speak, the actress has been left heartbroken after her baby daddy returned to his ex-wife.
According to insiders, the actress tried all she could to make Jamie Roberts comfortable in Accra Ghana but all her best didn't make the British photographer to change his mind.
Our source said from all indication, it seems Roberts misses children from his troubled marriage to his Nigerian wife in London.
Sources close to the couple said Jamie who recently returned to the UK has been making moves to have his model ex wife back into his life.
The move we learnt forced Yvonne Nelson to unfollow him on the social media and removed all the photos of the great memories they both shared.
Before now Yvonne was called out for snatching Jamie Roberts from his Nigerian wife, a claim she later denied.
Even before Jamie relocated to Accra, his Nigerian wife has warned Yvonne Nelson to be careful of him as he is fond of using and dumping women.