Rachel Oniga Tops List Of 10 Nigerian Actors Who Died In 2021
Top Nollywood actor Rachel Oniga passed on to glory on Friday the 30th of July 2021.
According to family sources, the veteran actress who joined the entertainment industry back in 1993 died at an undisclosed hospital in Lagos last Friday around 10 pm. She reportedly battle heart ailment.
The native of Eku, Delta State, was born in Ebutte-Metta, Lagos on May 23, 1957.
Abiodun Aleja
Nollywood actor Abiodun Aleja died on Friday, May 21, 2021.
Aleja took ill and was admitted at the Lagos State University Teaching Hospital (LASUTH) where he breathed his last.
Ernest Asuzu
Veteran actor Ernest Asuzu died on evening of Tuesday January 26, 2021
His wife, Jennifer Asuzu, who confirmed the sad incident to The Nation, said he fainted on Tuesday evening and never woke up.
Dan Nkoloagu
Veteran actor Dan Nkoloagu died on January 22, 2021.
His son, Dan Nkoloagu Jnr, announced his death on his Facebook page.
He wrote: "IT WAS A BLACK FRIDAY FOR US YESTERDAY as my Dad left us without saying goodbye."
Jim Maduike
Veteran actor, Jim Lawson Maduike died on January 9, 2021.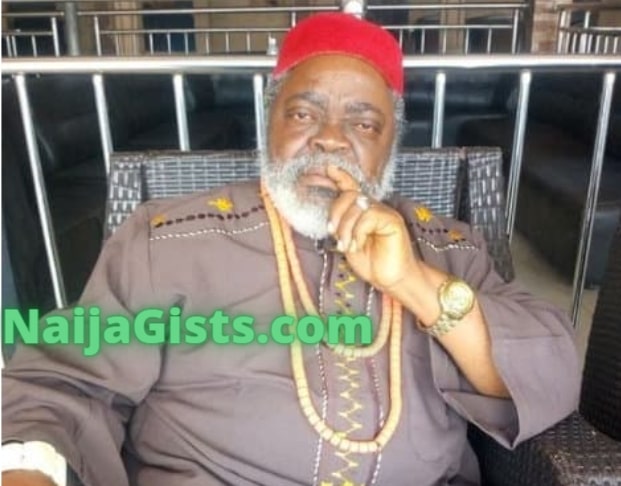 The Imo-born thespian gave up the ghost after complaining of severe body pains.
Bruno Iwuoha
Veteran actor, Bruno Iwuoha, died on Friday April 10, 2021, after a prolonged battle with diabetes.
Bruno Iwuoha hails from Ehime Mbano Local Government Area in Umunumo Umuanunu kindred, Imo state.
He was 68 years and survived by his wife and six children.
Victor Decker
Veteran actor, Victor Decker, was found dead in his apartment on Monday February 15, 2021, by his neighbours at about 5 pm.
Decker's neighbours reportedly broke down the door to his apartment before they found his lifeless decomposed body in his sitting room.
He was 72 but the cause remains unknown.
Orisabunmi
Folake Aremu popularly called Orisabunmi, died on January 5, 2021.
Her death, which threw the theatre industry into sadness, was confirmed by a family source.
The veteran actress, who hailed from Olla in Kwara State, died at 60 in her residence in Ibadan, Oyo State.
Sadiq Daba
Sadiq Daba died on Wednesday March 3, 2021.
The actor battled leukemia and prostate cancer before his death.