Crime News
4 Nigerians Arrested in India For Fraud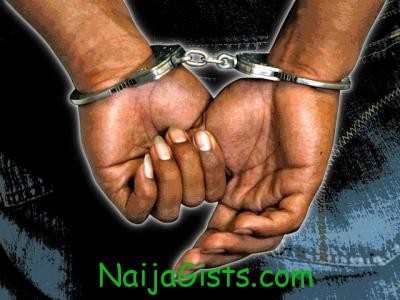 Dec 2nd, 2011 – 4 Nigerians Arrested in India For Fraud
At least 4 Nigerians have been arrested for allegedly scamming a native of Bangalore the sum of Rs 80,000 lakh (about N250 000).
The suspects, 39-year-old Momodu Julius; Kelvin Otubu, 29; Immanuel Okoram, 28; and Ibeh Daniel, 20, were said to have sent their victim, one Jayaprakash, a mail which stated that they had about $22.5 million belonging to a deceased man they knew in a bank and that they needed some money to withdraw the cash.
The mail read: "Help us with some money so that we can withdraw his entire money. You shall be paid 40% of the total amount."
According to Bangalorean security officials, Jayaprakash handed over Rs 80,000 to the suspects, which they said was meant for paper work in order to facilitate the withdrawal of the $22.5 million from the bank.
He later gave one of the suspects, Momodu, Rs 13 lakh (about N41) in exchange for some bundles of papers (the size of Rs 500 notes). He was told the papers would turn to Bangalorean currencies when refrigerated for some days.
"Jayaprakash followed their advice and placed the bundles inside the fridge and took it out after a day. On seeing that the blank papers had remained the same, Jayaprakash approached the Kodigehalli police," a police officer said.
The suspects were arrested at their Bhadrapara residence near India, after the police tracked them using their Internet Protocol (IP) address.(daily times)