Crime News
60 Nigerians Deported From UK Over Visa & Marriage Scam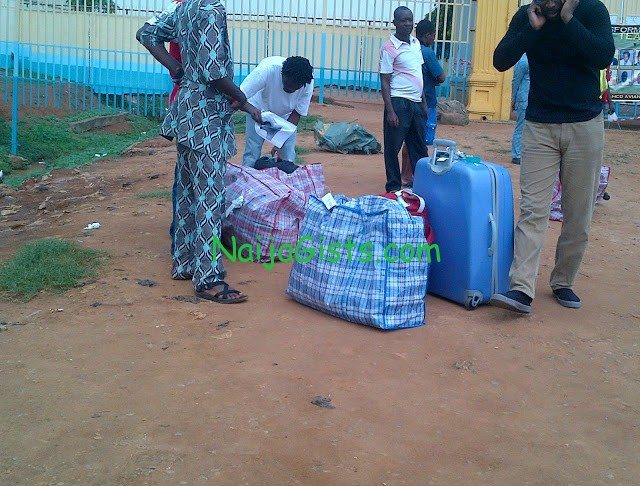 Nov 15, 2012 – 60 Nigerians Deported From UK Over Visa & Marriage Scam In 2012

At least 60 Nigerians resident in the United Kingdom have been deported because of various criminal offences. naijagists.com
We learnt that some of the deportees had contravened immigration offences.
While some were deported for their involvement in crimes such as rape, stealing, smoking and selling of hard drugs, others used fake visa or engaged in fake marriages.
Some of the deportees told PM at the airport that they had lived in the UK for long but could not get residence permit.
Narrating his experience, one of the deportees, Bathlomew Sunday, an indigene of Anambra State, southeast Nigeria, told our reporter that he lived in UK for nine years but could not get residence permit.
Sunday said he had to engage in a contract marriage to get the permit but was later caught by the British immigration, who deported him to Nigeria
He said he was not allowed to take any of his possessions before they deported him, adding that it was at the airport that he discovered other Nigerians were also deported.
Sunday explained that the British government made it difficult for immigrants, especially Nigerians, to get residence permit, saying that they didn't plan to stay there illegally.
Another deportee, Daniel Uche, who hails from Enugu State, told PMNEWS that the global economic melt down has made it difficult to get jobs in the UK, thus many Nigerians are struggling to survive.
Uche said there are no jobs for foreigners in UK, and to survive, many engage in shady businesses.
Also, Peter Nkwocha from Delta State said he travelled to UK about seven years ago, but he was arrested and later deported because he was wrongly accused of rape.
Though he said he denied the allegation, he was arrested and later deported when the British authorities discovered he had a 'contract' marriage during investigation.
Sources at the immigration office confirmed the deportation and told our correspondent that the deportees are sorting themselves out in order to go back to their families. (Source:PM)