Crime News
Zimbabwean AFM Pastor Caught Having Sex With Married Church Member Rev Joseph Ponda Sacked
Zimbabwean AFM Pastor Caught Having Sex With Married Church Member Rev Joseph Ponda Sacked
A powerful AFM (Apostolic Faith Mission) Pastor who was caught in the act with a female member of his church last week has been sacked.
Reverend Joseph Ponda of the Apostolic Faith Mission church in Zimbabwe was caught in the act with a woman said to be one of his married church members by a passersby few days ago.
The video of his 'arrest' went viral after the eyewitness uploaded it online.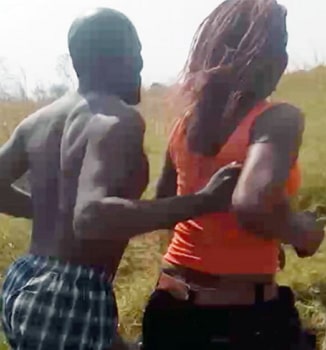 The randy Pastor has since been sacked by the Apostolic Faith Mission after the husband of the woman in question filed a charge against him.
A student pastor has replaced him.