Anthony Joshua, AJ Vs Ruiz Rematch Fight Photos: The Moment AJ Gave Ruiz A Bloodied Face
Anthony Joshua who lost his hard earned title in the US back in June of this year has finally reclaimed his title but it wasn't that easy.
He fought Ruiz with all his tactical strength and strong defense skill in Riyadh Saudi Arabia on Saturday the 7th of December 2019.
The point of victory for Anthony Joshua was when he gave his opponent, Andy Ruiz a bloodied face.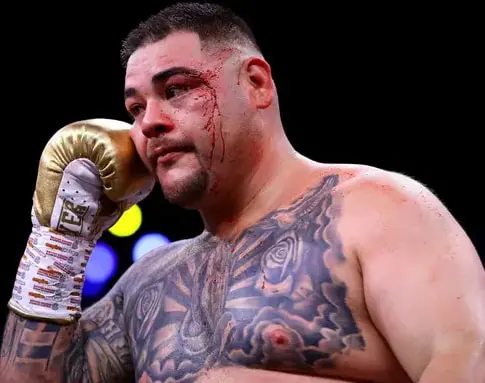 A punch Ruiz didn't recover from throughout the fight.
Even though he tried to hit Anthony Joshua like he did in the US back in June, AJ didn't give him the chance.
See photo highlights of moment AJ nailed Ruiz below.
See highlight video with commentary at the end of these photos
https://www.youtube.com/watch?v=n3DE0XKWWnk