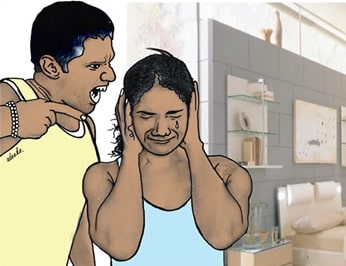 Atiku Supporter Slaps, Divorces Wife Over Decision To Vote For Buhari
A Nigerian man has let go of his wife over her plan to vote for President Buhari in the forthcoming election.
The man identified as Abdullahi Yadau divorced his wife Hafsat Suleiman for refusing to support Atiku.
Abdullahi who spoke with BBC Hausa yesterday said he switched to Atiku because he wasn't impressed with Buhari's performance in the past 4 years.
Here is what he told BBC Hausa :
"I told her that she must not vote for him (Buhari), but she insisted, which led to a quarrel that attracted the attention of our neighbours. I slapped her and told her to choose between voting for Buhari and staying with me. She ran away."
The elder brother of Hafsat, Ibrahim Suleiman who expressed anger at Abdullahi's attack on his wife said the family supported the divorce for the safety of his sister.