Crime News
Bank Cashier Nabbed For Setting Up Customer With Armed Robbers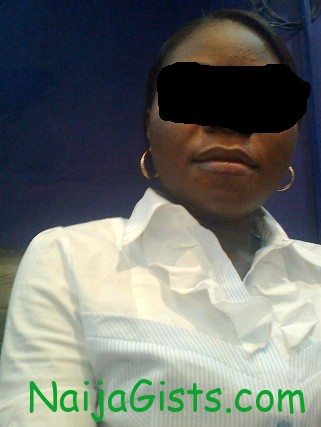 Sept 18, 2012 – Bank Cashier Nabbed For Setting Up Customer With Armed Robbers
This is an important lesson for people who deal with huge amount of cash and transactions daily. naijagists.com
This event unfolded at a modern bank in Onitsha, Anambra state Nigeria.
The female bank cashier (name withheld) found herself in hot soup after her secret was uncovered in a suspicious armed robbery attack on a customer who just withdrew N5m from the bank.
The unsuspecting customer was attacked by two armed robbers while waiting to board a bus to his destination.
The victim who was under suspicion quickly raised an alarm about the likely role of the female cashier who was the only person who knew about the cash withdrawal.
We learnt the man rushed back in annoyance into the banking hall and started yelling on the cashier to return his stolen money to him immediately.
According to eye witnesses of this embarrassing scene, the bank manager who overheard the argument invited the man and the female cashier into his office.
After she had denied involvement in the robbery, her phone rang but she refused to pick it up.
After her cell phone rang persistently and she refused to answer the call, the suspicious bank manager ordered the cashier to answer her call, using the amplified speaker.
When she finally picked the call after much reluctance, it was the voice of the excited robber from the other end telling the cashier that the operation was successful.
He told the cashier to meet him at the designated location to collect her share after the close of work. The cashier became speechless after the call as tears of shame and guilt streamed down her face.