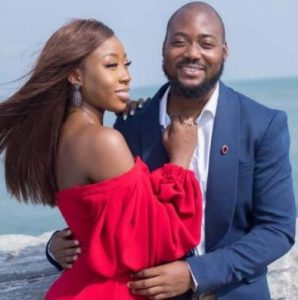 A romantic comedy flick aimed at tackling homophobia will premiere in cinemas nationwide this week
The Nollywood movie titled "The Eve" will premiere at at the Day Dream Pool Club, Landmark Towers, Victoria Island on Saturday the 24th of March 2018.
The movie features the likes of Beverly Naya, Meg Otanwa, Ronke Oshodi and Hauwa Allahbura.
Beverly Naya continues her streak of stellar performances, adding to her already impressive catalogue which includes playing the lead actress in Lancelot Imasuen's 'Living in Exile' which brought her to limelight and acted alongside star actor Desmond Elliot in the movie which her mother produced.
Meg Otanwa, who plays Yewande says, "my character Yewande is depiction of thousands of Nigerian women and her struggles and motivations are so real and relatable, i think everyone knows a Yewande".
Also, rapper/singer Efa is making a return to acting alongside Adeolu Adefarasin who has already proven himself as a strong actor in the web series "skinny girl in transit". Adeolu also happens to be the nephew of popular preacher, Paul Adefarasin. And Kunle Remi and Ghanaian hunk Mawuli Peter Gavor and the ever hilarious, John okafor (Mr. Ibu) round off a solid male cast.
The Executive Producer of the movie, Femi Odugbemi, said that: "Passion, longing, and heartbreak are familiar themes to viewers all around the world, but 'The Eve' comes with a fresh perspective.
"'The Eve' is an engaging love story that explores the themes of weddings, marriage, sex, friendship, dating, cheating, celibacy, partying, and homosexuality in a refreshing, comical and thrilling manner. It's definitely a must-see for everyone."