Entertainment News
Blac Chyna All Covered Up As She Donates Coca Cola & Noodles To Islamic Orphanage Home In Ikeja Lagos(Photos)
Blac Chyna All Covered Up As She Donates Coca Cola, Fanta & Noodles To Islamic Orphanage Home In Lagos Nigeria (Photos)
American model Blac Chyna has come under fire for showing off photos of items she donated to a Muslim orphanage home in Lagos Nigeria during her recent visit.
Chyna who is known for exposing her bodies while in the US was all covered up during her visit to Baeb Salam orphanage home at 14 Joel Ogunnaike Street, GRA Ikeja.
See photos from her visit below
Here are some comments from her fans: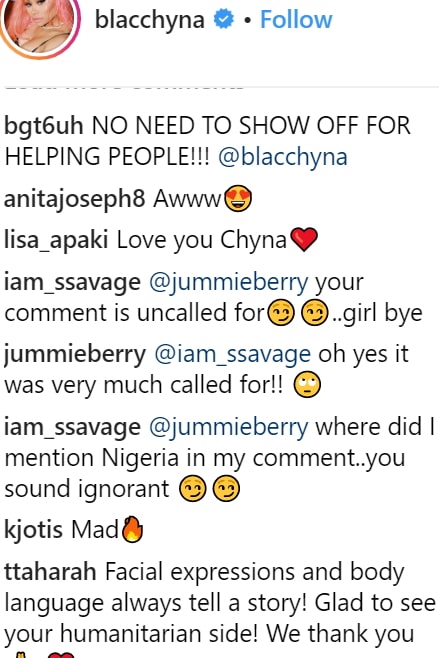 Someone must have lectured her on 2 ways to win the heart of Nigerians.
(1) Donate to orphanage home
(2) Take photo and share everything you bought on the social media with a lovely caption.
Smart lady.!!!