Columns
Buhari: An Analog President Cannot Lead A Digital Generation. It Is A Psychological Mismatch & Aberration Of The Highest Order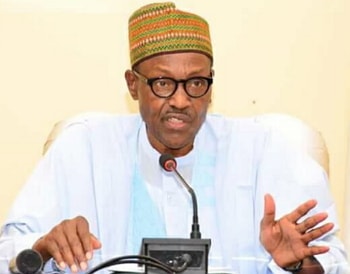 By Gbenga Adebambo
An Analog Brain Cannot Lead A Digital Youth Population
"My Generation Has Failed Nigerians"- Former President Goodluck Jonathan
Scott Mckain once said, "Refusing to change makes you more qualified for a world that no longer exists". Old ways won't open new doors and without deviation from the norm, progress is not possible. Albert Einstein once offered one of the most fascinating definitions of 'insanity' when he said, "Insanity is doing the same thing over and over again and expecting different results". I have come to observe that the problems facing Nigeria are resistant to old ways of thinking. The Nigerian problem cannot be solved by the same level of people, perspectives and thought pattern that created it in the first place. We need renewed thinkers in strategic places if we are going to take this nation out from the present economic quagmire. We need vibrant youths with dynamic approaches to national problems that have defied conventional approaches. We need youths that will be so much preoccupied with finding remedies that they forget about finding faults.
Lucius Seneca once said, "It is not because things are difficult that we do not dare, it is because we do not dare that they are difficult". Some people believe that it is going to be a long, hard and torturous road for any youth to become the president of Nigeria, but the truth is that the journey has begun. I have observed that all powerful movements began with the actions of individuals striving for change. Infact, the basic prerequisite for change is just one man! The truth is that it is only when the way ahead seems impossible will you have found it.
Many times it looks as if the Nigerian political terrain is bedeviled with a caveat: "Youths must not challenge the status quo". One thing that excites me so much is that for the first time ever, the Nigerian political terrain is now becoming studded with youth gladiators of different blends- The serious, The furious, The ferocious, The tenacious, The disruptors, The voracious, The innovators and The wild. It would be too costly and suicidal to trivialize or make casual the entry of these youths into the Nigerian political terrain. They represent the new order and the new phase. The revolution has started, the battle line is drawn and there will be electoral casualties-people that will be politically sunk into oblivion and rendered politically invalid for life! Many pompous, old and 'spent' politicians will lose electoral value as the rules of politics will be rewritten by these youths.
Money will lose its gregarious power, the power of incumbency will be made redundant, political 'principalities' will fall, strongholds will give way and the captives of the mighty will be freed! And before this political war is over, political gods will 'bleed'! They have been calling themselves 'political immortals' (believing they can rule forever) but these youths are around to put their claims to the test!  John F Kennedy once said, "There is nothing stronger than an idea whose time has come". The time for the youths to arise against political extortion by people that have long occupied the political space in the nation is now. There is an army of youths that is brewing and the political class and bigwigs must brace up for the inevitable-the political transfer of power!
Some have said they are tired of old politicians coming back again and again with nothing to offer, therefore they want young and vibrant Nigerians to take on the affairs of the country. I will be introducing four Nigerian youths that will be disrupting the political landscape in the run for the 2019 election:
OMOYELE SOWORE: The 47 year old publisher of the Sahara Reporters, an On-line news reporting platform has been the nightmare and nemesis of many corrupt governments and officials. Capturing it succinctly, I will like to say that he is an uncompromising non-conformist, a presidential aspirant in the 2019 general elections and convener of #Take Nigeria Back Movement. The most consistent of all the aspirants is definitely this fire-brand activist that has over the years confronted injustice on different platforms. He has consistently fought treasury plunders and racketeers in a 'robinhoodish' form. While in the University of Lagos, he was deeply involved in anti-military demonstrations and student unionism which ultimately culminated in his election as the President of the Student Union Government where he served between 1992-1994. His activism began in 1989, when he took part in student demonstrations protesting the conditions of an International Monetary Fund (IMF) loan of $120 million to be used for a Nigerian oil pipeline- the IMF loan conditions were to reduce the number of universities in the country from 28 to just 5!
In 1992, at University of Lagos, Sowore led 2,000 students in protest against Nigeria's notorious kleptocracy. He was an active participant in the June 12 pro-democracy struggle. For his vociferous anti -government campaigns, he was harassed, arrested and detained for about 8 times in various detention centers. Mr. Omoyele Sowore, has promised to tackle the challenges of insecurity, poor electricity supply and decrepit infrastructure confronting the country frontally if he is elected as Nigeria's president in 2019.
FELA DUROTOYE: Adetokunbo Olufela Durotoye is a leadership coach, consulting and motivational speaker. He is the Chief Executive Officer of the GEMSTONE Group, a leadership development institution with a distinct mandate to raise a Generation of leaders that are Empowered, Motivated and Stirred To Operate with Natural Excellence (GEMSTONE). The GEMSTONE Nation Builders Foundation, a non-profit, non-governmental organization is targeted at training youths towards transformational leadership and social change. The 46-year-old declared his intentions on February 22, 2018 to run for Presidency in the Nigerian general election, 2019 under the political party Alliance for new Nigeria.
He shot himself to limelight In December 2009, when he championed the largest urban renewal project known as MUSHIN MAKEOVER. The project involved Banky W, Alibaba, Kate Henshaw, Omoni Oboli, Teju Babyface, Sound Sultan, TY Bello, Dj Jimmy Jatt, Omawunmi, Denrele, Dele Momodu,Tosin Bucknor, Stella Damascus, Tee A, Segun Dangote, Ebuka Obi among others, painting and calling for donations of paints for the project. Young professionals from the then BankPhb, Stanbic IBTC to name a few, donated free paint and were on hand to paint. Altogether, Fela mobilized over 2,000 volunteers to paint 296 houses across 7 streets of the Mushin suburb of Lagos at no charge to the owners and resident of the buildings. In the course of the Mushin Makeover project, over 100 unemployed youths were trained by Berger Paints PLC in 'The Art & Technique of Painting'. The youths went on to earn a living as painters as a result of the Mushin Makeover project.
ADAMU GARBA: Thirty-five-year-old Adamu Garba II is the Chief Executive Officer and Founder of IPI Solutions Nigeria Limited, a leading cloud computing company, headquartered in Lagos. Perhaps the youngest and the most technology inclined of all the youthful aspirants. At the age of 26, the IT expert and versatile entrepreneur was already an emperor, controlling fortune and human resources. After his primary education, he proceeded to Kano State University, Wudil, to study Electrical Engineering but was rusticated at three hundred level, because he preached one nation (equal treatment for all irrespective of tribe or background) which the authorities were not comfortable with. The rustication gave him ample opportunity to shift focus to a more practical field as he later  joined NIIT in Kano to study Microsoft Systems and Technology under their MSCE program.
He was the pioneering president of the inter-school association called National Youth Coalition for Sustainable Democracy (NYCSD). His youthful energy, I.T experience, entrepreneurship approach and ability to unify youths across various geographical fronts will definitely give this unassuming youth a comparative advantage.
KANU NWANKWO: Former Super Eagles captain and Nigeria international, Nwankwo Kanu has announced he will run for president of Nigeria in 2019. Inspired by George Weah's feat, the two-time African Player of the Year will contest and has vowed to improve his country's standard of living. Kanu, 41, will be taking the game away from the football field to the seat of power as he will be hoping to unseat incumbent president on 16 February 2019. Through his act of selflessness and deep conviction at giving back to the nation, he devoted his football income to flying Nigerian children with heart conditions irrespective of tribe, religion and region to Europe, India and other medical destinations to have successful surgeries at his own expense. At the same time, flying Nigerian doctors with the patients out to gain practical experience in heart surgeries while assisting hospitals at home gain necessary capacity to do the work at home. "If I get your mandate, I promise to do things differently and restore honour and integrity to public service by keeping the best and attracting the best. George Weah's victory in Liberia is a pointer that this dream is very realistic with you all on my side", said the man who sealed the goal that made Nigeria demystify Brazil at the 1996 Olympic Games in Atlanta.
Today's crop of youths are digital natives while the older generations are digital migrants! One of the languages that captivates the youth is what I will like to call the 'digital language'. About some few years ago, I was in a Conference in Abu Dhabi in UAE, where children all over the world were asked what they will like to see disappear from the classroom by 2030. While some of the children mentioned that they will like their text books and white boards to disappear from the class and be replaced by books on tablets and digital devices, the one that flabbergasted me the most was a particular student that said she would like teachers to disappear from classrooms! Though as a lecturer myself, I know this might not really be possible but I left with a strong quote from Hari Krishna Arya, "Teachers will not be replaced by technology, but teachers who do not use technology will be replaced by those who do."
Gleaning the direction of my write-up from Arya's quote, I will like to emphatically say that Leaders who do not use technology will ultimately be replaced by those who do. We are in the era of digital leadership, bye-bye to analog leaders without digital values! Many of our so called leaders are presently living in a world that no longer exists.
An analog president cannot lead a digital generation. It is a psychological mismatch and aberration of the highest order. Nigeria's 2019 elections is definitely going to be one of the most interesting elections in Nigeria's history. As new faces begin to declare their intention to unseat old politicians, it looks like the old politicians would have a lot to contend with.
Will the youths wrestle power from the old politicians in 2019 elections? Will the youths form a formidable front against money bags that have always entrenched themselves in high places? Will the youths rise against the travesty of money politics? These questions will definitely be answered in 2019. One thing that is very obvious is that the Nigerian youths have woken from their slumber to challenge the status quo. The duty of the youth is to challenge the status quo.
The Nigerian youths must stop waiting for change; we must stop asking for permission. We are the change that we've been waiting for. We are the change that we seek!
QUOTE OF THE WEEK:  "Youths constitute Nigeria's only hope for a real future"-Olusegun Obasanjo