Hot Gists
Nigerian Actress Bukky Wright Relocates To The United States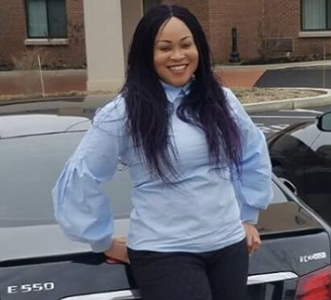 Nollywood actress Bukky Wright has finally relocated to the United States.
According to colleagues, the single mother of two who suddenly varnished from the big screen is now permanently based in the US.
A top Nollywood source said the actress who used to shuttle between US and Nigeria decided to relocate last year and since then she has not looked back.
In the last 2 years alone, over 10 popular Nollywood actors have made the United States of America their permanent home due to the unbearable economic problem in Nigeria.
These actors include Babatunde Owokoniran, Kayode Akinbayo, Jokotoye Bigval, Mistura Asunramu, Joseph Benjamin, Femi Ogedengbe, Hanks Anuku and many others.