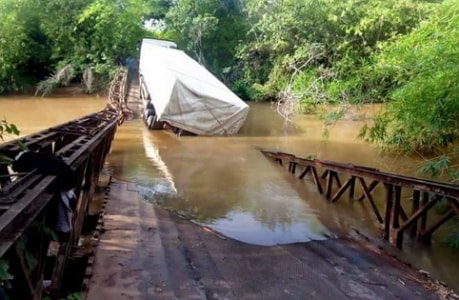 A cement truck owned by UNICEM has destroyed a popular bridge that linked Imo to Anambra state.
Pictured below is Engineer Uche Agabiye, the lawmaker representing Orsu LGA of the Imo State where the incident happened at the Imo State House Of Assembly.
The bridge linking Orsu Local Government Area of Imo state to Ezinifite village in Anambra state has been showing signs of structural defect in the past as Hon Uche Agabige preoccupied himself with upcoming election campaign.