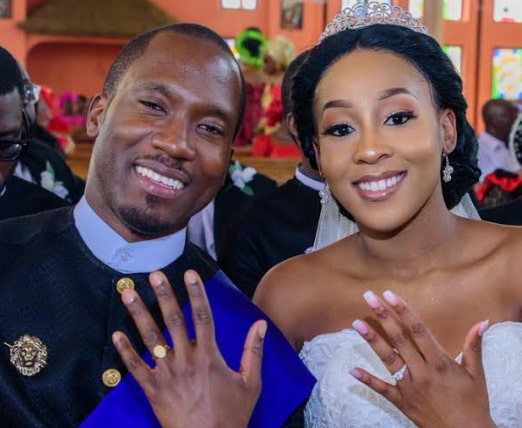 Scion Of The Okeke Ojiudu Dynasty Weds Granddaughter Of Justice Anthony Aniagolu
Chiemezie Okeke Ojiudu Weds Nkiruka Aniagolu In Fairytale Wedding Ceremony (Photos)
The elite from across the country converged at Enugu, the former capital city of the old Eastern Region to attend the fairytale wedding ceremony of the grandson of the late Chief P.N. Okeke-Ojiudu on 30th December 2018.
Chiemezie Okeke-Ojiudu, a scion of the illustrious Okeke-Ojiudu family tied the nuptial knot with Nkiruka Aniagolu, granddaughter of late great Justice Anthony Aniagolu amidst friends and family. The royal wedding ceremony followed a colourful and well attended traditional marriage ceremony three days earlier in Eke.
Born a triplet, Chiemezie is a lawyer and a graduate of Cornell University, while Nkiru is a graduate of Emory University and is currently in Medical School in Ohio. Family members, politicians, business leaders, celebrities, academics and clergy attended the marriage ceremony and blessed the newlyweds.
The groom is the son of Chief Tony & Lady Rebecca Okeke-Ojiudu, while the bride is the daughter of Prof. Chukwuemeka &Ms. Yvette Aniagolu. The marriage ceremony was followed shortly by a grand reception at the Ojiudu Pillar.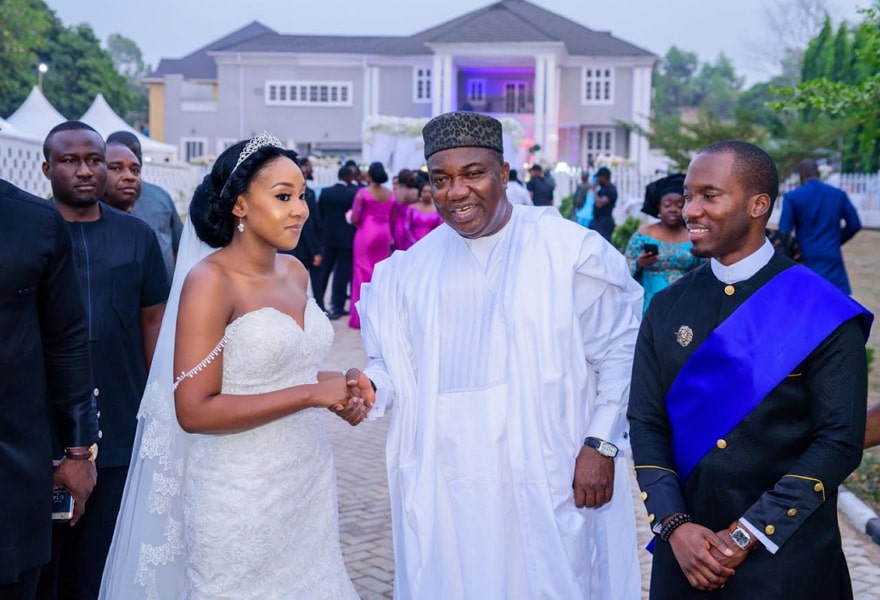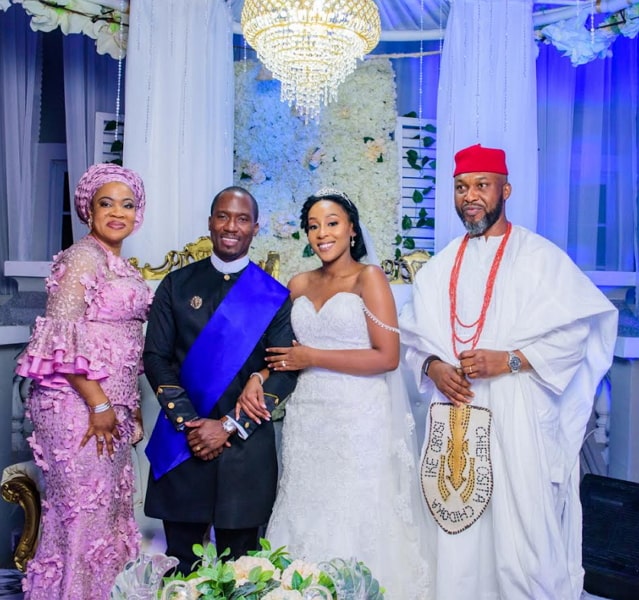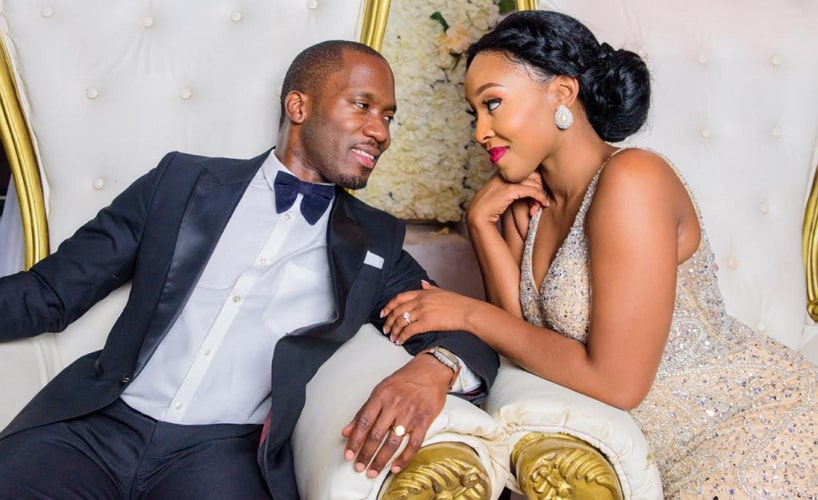 Visit NaijaGists.com Wedding Column For More Wedding Stories.