Nollywood
Chika Ike Autograph Book Up For Grabs In Lagos Today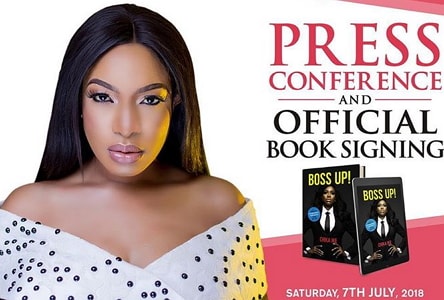 Today Saturday the 7th of July 2018, Nollywood actress Chika Ike will be signing autographs in Lagos.
According to the actress who recently joined the league of actors turned authors, those interested in getting a copy should send her a direct message on her book IG page @boosupbook
Chika Ike said the book titled ' Boss Up' took her 7 years to complete.
Her words:
"7 years of documenting my thoughts, emotions, truth and events that taught me some life lessons and brought me to this point. Three years ago before my mum passed on, she was also an author and was aware of my unpublished book. She looked at me, held my hands and told me to tell my truth. I'm a very guarded person, my walls are up because life has thrown me so many curved balls; I brought down all my walls in this book, because the truth is we are on this earth to share and not just to take.

"I finally bossed up and got my book published. 'Boss Up' is one of my ways of giving back."
The Nollywood filmmaker and businesswoman is passionate about empowering the youths.