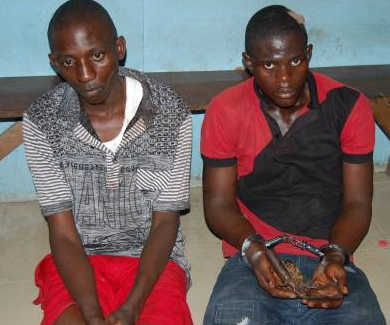 Police in Bayelsa has confirmed the arrest of two suspected cult members who were said to have killed Miss Seiyefa Fred during a robbery incident in Yenagoa on November 8, 2018.

The Special Adviser to the Governor of Bayelsa State on Security, Mr. Boss Spero-Jack, said the two suspects, linked to the murder of Seiyefa, 100 level student of Mathematics at the Niger Delta University, were apprehended by the Bayelsa State Vigilance Service on Friday.

According to him, the two suspects, Junior Danumunabo, aged 20, from Nembe Local Government Area of the state and one Ezeago, were picked up at Amarata area at about 5am on Friday following investigation into the crime.

He said that the preliminary findings indicated that Ezeago was the leader of the gang, who gave the gun with which Seiyefa was killed, to Danumunabo.

He said that the suspects had been handed over to the Nigerian Police for further interrogation.


The governor's aide on security added that efforts were being intensified to ensure the arrest of all those involved in the murder of the NDU student.