Entertainment News
Nigerian Beauty Queen Dabota Lawson Is A Gold Digger, She Married Sunny Aku For Money & Fame – Source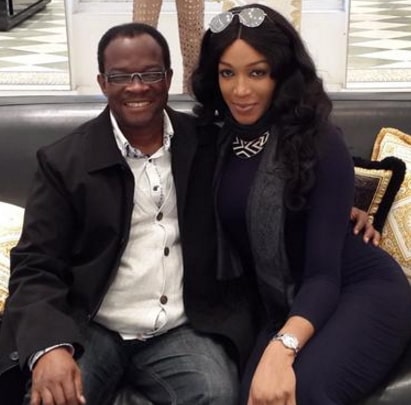 Nigerian Beauty Queen Dabota Lawson Is A Gold Digger, She Married Prince Sunny Aku For Money & Fame – Source
An anonymous source has come after beauty Queen Dabota Lawson for saying she regrets marrying her ex-husband Chief Sunny Aku.
A day after Miss Lawson expressed her disgust for her ex-hubby on Instagram, an online source has made shocking disclosures about her life.
Here is what the source told Vanguard about Dabota.
"Dabota never loved Sunny Aku, she wanted the fame, money and the attendant attention that follow such marriage. She used the man and when she was satisfied, she walked out on him".
Dabota married Sunny Aku who was 35 year older than her in a lavish ceremony that held at the Oriental hotel back in 2014.
A year and half later, the marriage crashed.
See a copy of their divorce petition here.
Sunny Aku whose source of wealth is highly questionable has three other wives with many children.
Perhaps Dabota is battling the spiritual side effect of dating a billionaire linked to the occult world.
Most of these wealthy men have secrets they are not proud to tell the outside world.
That is why a popular Yoruba adage says "Isale Oro legbin" (There is dirt beneath wealth).
Behind the Beauty Queen in Dabota Lawson is a very empty woman.
Check the history of past Nigerian beauty Queens who married the men of the under world, they end up living a miserable life .
Dabota Lawson needs nothing but prayer of mercy and deliverance.