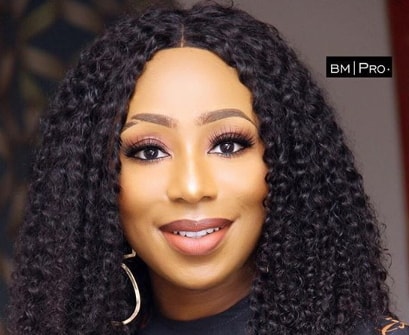 Meet one of top Nollywood actresses who have strengthened our hopes in love and marriage, Dakore Egbuson-Akande, who is married to Olumide Akande, the son of Ibadan-born billionaire, Chief Harry Akande.

Olumide and Dakore got married 7 years ago and the marriage though short in years has been a model for many.

On many occasions, she has made it clear that she married for love and every other thing came as a plus.
Apparently, growing up as the child of divorcees strengthened her own resolve to make her own home a haven and so far, she has been successful.

A mother of two, the super actress has kept her career and home from the on two different platforms, parallel lines that do not meet.

Dakore Akande who will turn 40 in a few months is still a beauty to behold. Scandal-free, talented, she still leaves her fans and followers dazed with her sparkly smiles.
[Report with Playground TV]