Hot Gists
Daniella Okeke: The Bold Nollywood Actress Who Makes Money Off Her 'Asset'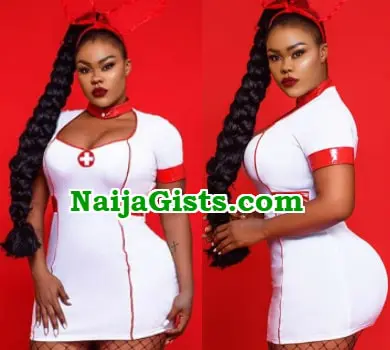 Is Daniella Okeke A Prostitute? Read On
"I have a mean ass" —Daniella Okeke Confesses
It is impossible to ignore this beautiful actress . Even she had boasted on Instagram that " I have a mean ass".
Nobody prompted her, it was something that must have been playing on her mind and she posted it on her Instagram page.
She is regarded as the most curvacious actress in Nollywood who boldly declares that her backyard asset is her main source of income.
Miss Okeke was once linked with controversial Apostle Suleman.