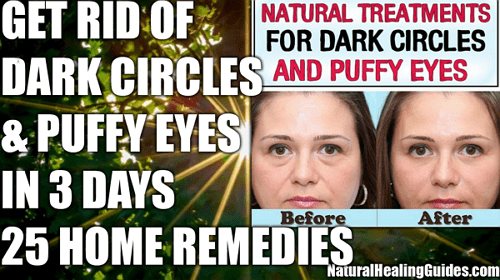 Dark Circles Under Eyes Natural Treatment: How To Get Rid Of Dark Circles & Puffy Eyes At Home Using Herbs & Essential Oils
Dark circles under the eyes are indications of the effects of aging or stress on an individual. Based on popular belief, one may attribute dark under-eye circles to a lack of sleep. But while this is not incorrect, other factors may also contribute to this condition.
The video below addresses major causes of dark circles under the eyes, and natural ways of getting rid of them, even at home.
For more natural health and healing videos, subscribe to Natural Healing Guides YouTube Channel.
Exclusive video by NaturalHealingGuides.com