Crime News
Davido Risks Life Imprisonment If Convicted Of Manslaughter Over Tagbo's Death – Lawyer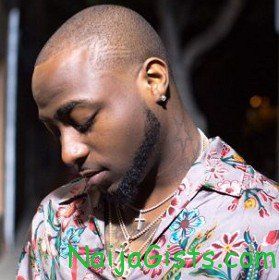 October 12, 2017 – Tagbo Umeike's Murder: Davido Risks Being Jailed For Life If Convicted Of Manslaughter – Lawyer
A legal expert today revealed that star singer David Adeleke, Davido could spend the rest of his life in jail over the suspicious death of his friend, Tagbo Umeike.
Here is what a legal practitioner today NET today:
'If the police say the Tagbo died of suffocation because he was locked in Davido's car. That would be manslaughter. Murder would mean it was premeditated. Manslaughter means it could have been unknowingly done. But again we don't know yet what the police will charge him with.'
Tagbo Umeike was said to have been at a lounge to celebrate his birthday when he became unconscious and was brought in to the premises of the hospital by three other associates of Davido, Tunde Usutu, Agbeje Olaoye and Idris Busari in a vehicle that has since been recovered from the singer's home.
The Nigerian Criminal Code expressly states what is defined as manslaughter and what the punishment could be. Section 317 defines manslaughter as 'A person who unlawfully kills another in such circumstances as not to constitute murder is guilty of manslaughter.'
Section 320:2 also states that 'Any person who- with intent unlawfully to kill another does any act, or omits to do any act which it is his duty to do, such act or omission being of such a nature as to be likely to endanger human life; is guilty of a felony, and is liable to imprisonment for life.'
In addition, Section 326:3 adds that is guilty of a felony, and is liable, to imprisonment for life.
It is not the best of times for Davido as few days after the death of Tagbo, two other friends of his also died in similar fashion, with the police recovering their corpses from a car after a night out.