Crime News
Dino Melaye Has HIV, He Gave Me Syphilis Disease – Actress Laments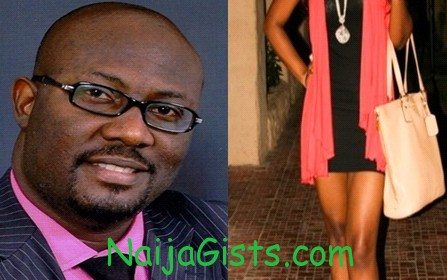 Oct 11, 2012 – Dino Melaye Has HIV , He Gave Me Syphilis STD Disease – Actress Laments
Hon. Dino Melaye who allegedly impregnated Yoruba actress Bisi Ibidapo is now in a fresh scandal after an actress claims he gave her Syphilis, a sexually transmitted disease (STD). naijagists.com
Unconfirmed reports claim Dino Melaye who is a lover of women might be a carrier of HIV virus.
The actress sent the email below across to BON few hours ago and it reads:
My Name is (name withheld @ actress's request), I am an upcoming Actress and i have featured in over 20 Yoruba films mostly as waka About,Last year i meet one of the big names in the industry who lives in Magodo and she became my friend and we were relating on Sister basis,she was very nice to me and she even gave me a role in her movie Directed by Muyideen sasilu and shot in Omole Estate.
on my birthday last year,she used my picture on her bb and Hon dino saw it and begged that she hooked us up,she did but told me plain that she was not asking me to date him that the choice was mine,Hon Dino started wooing me,he will call for long hours and he changed my phone and at one instance gave me 250,000 to change my wardrobe.
i asked Hon Melaye if he was Married and he said he was seperated as he caught his wife in bed with Another man in his Matrimonial home,One thing about Dino is that he hates Cd and the first time we had sex we Argued for over 2hours as i said no to unprotected sex but after some sweet talks i agreed and we continue like that,it didnt take long before i started feeling funny and when i told my sister who was a Doctor,she run some tests on me and told me i had syphilis,i picked my phone and told Dino,This was the last time he picked my calls and he deleted me from his bbm.
if he denies this,i will send you at least 3 of our hotel receipts bearing his name,i am out because i know that there are more Greedy girls like me and the rate at which Dino is going he is a Potential Hiv Carrier,Dino is very smooth and lies come to him Easily.
The above letter is unedited.