Entertainment News
Efemena Okedi Dead: Ras Kimono's 3rd Wife Dies Of High Blood Pressure In Magodo Isheri Lagos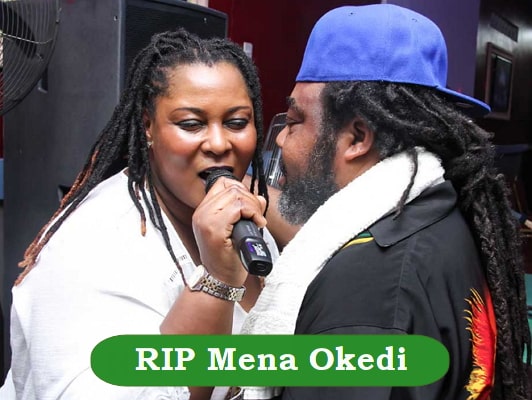 Efemena Okedi Dead: Ras Kimono's 3rd Wife Dies Of High Blood Pressure In Magodo Isheri Lagos 3 Months After Death Of Husband
The wife of late Reggae icon Ras Kimono has died.
The Ishoko native reportedly died of high blood pressure in the early hours of Sunday the 23rd of September 2018 in Lagos.
According to family sources, he complained of mild headache and general body weakness around 12:23am and gave up the ghost before family members could rush her to the hospital.
Efe who is one of the top members of Ras Kimono band died at her home in Magodo Isheri area of Lagos today.
On the 3rd of September 2018, the widow of Ras Kimono took to Facebook to thank fans for their love and support after the death of her husband.
Here is her last post on the social media before her demise:
"Words are not enough to say thank you to everyone that have stood by us, May death and mourning be very far from you all in Jesus name. God bless you all , we deeply appreciate."
May her soul rest in peace.