Entertainment News
Emeka Ike: My Ex Wife Shut Down My School The Day I Travelled Out Of Town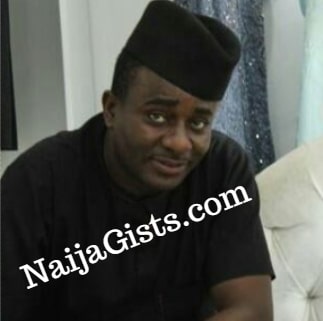 Nollywood actor Emeka Ike has finally ended his acting career.
The single father of three who was a toast of Nollywood in the early 2000s has called it quit.
In a recent chat with The Entertainer, the former Nollywood Lover Boy said he stopped acting to dedicate his time to his new TV channel, TSTV which will soon partner with Startimes.
The former actor said his new business venture has kept him away from the entertainment industry.
His words:
"I have many investments. I own a TV channel on TSTV and we will be going on Startimes soon.

I used to own a studio in Surulere, Lagos, but it has been closed down. I also had a school, St. Nicholas College, which was one of the best in the area but my ex-wife shut it down on the day I travelled out of town.

Our former students are doing very well in different parts of the world right now based on the foundation they got from the school. A professor recently called me from America and said he was amazed at how I was able to run the school so well."

"A school is a very capital intensive business and I spent well over N400m to run it. All the money I made in my youth was invested in the business. I stopped acting in movies because I had become a CEO and money maker.

I didn't see any reason I should continue going on set to make the kind of movies we were making then. The people who think I went into business because I stopped making money from acting can continue believing whatever they want."