Hot Gists
Enugu State Governor Sullivan Chime Is Not Dead, He's On Sick Leave In India – Commissioner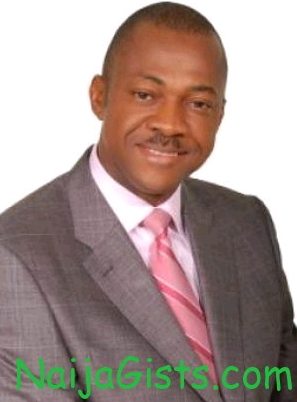 Dec 17, 2012 – Enugu State Governor Sullivan Chime Is Not Dead, He's On Sick Leave, Vacation In India – Commissioner
Just 6 hours after he was rumoured dead in an Indian hospital, Governor Sullivan Iheanacho Chime of Enugu State has condoled with the governments of Kaduna and Bayelsa states, as well as the relations of the late Governor Patrick Yakowa and General Andrew Azazi (retd) who died in a helicopter crash in Bayelsa on Saturday.
The state Commissioner for Information, Mr. Chuks Ugwoke, who relayed Chime's condolences in a statement yesterday in Enugu said Chime described their untimely death as not only shocking and tragic, but also a monumental loss to the entire country, even as he also mourned the others who perished in the crash. Ugwoke said the "Enugu governor who is still on vacation, extended his heart-felt condolences to the families of the deceased, while also praying for the repose of their souls.
The release read in part: "As a peace agent who ensured peaceful co-existence among adherents of different faiths, governor Yakowa served his people with commitment and was an embodiment of humility and selfless service, which brought about huge development in Kaduna State.
"On his part too, Gen. Azazi (retd) was a dutiful and gentleman officer and a statesman who served his people and nation with diligence and integrity." The commissioner had on Saturday night when the rumour of the death of Chime was rife told Daily Sun that he was in touch with the governor, insisting that he was still enjoying his consolidated vacation, which began in mid-September.
Also, a close associate and former senior special adviser to Chime, Ben Alukwu has dismissed reports speculating the death of the governor, describing it as a cheap political propaganda. Contrary to speculations and media reports, Alukwu who was political adviser to the governor said he has been in touch with one of the governor's aides, Mr. Victor Atuonwu, whom he travelled with; "I spoke with them yesterday (Saturday).
"When I heard the rumour I knew it was masterminded by some politicians, who cannot find their feet in the state, trying to distract us from the good work going on in the state. "As far as I am concerned, there is no truth in the rumour making the rounds; if there is anything like that, I think I should be among the first persons to know. He dismissed the reports as mere rumours being cooked up by detractors; "I strongly tell you that the governor is not dead; Sullivan Chime is alive. "Death is a natural phenomenon; it doesn't separate a man from a woman; everybody must be ready to answer the call one day; therefore the news of someone should not be cooked up for whatever reason.
"The governor took permission and travelled; he handed over properly to his deputy, who has been acting and carrying out duties on behalf of the governor. There is no problem in the state; the security situation is wonderful and projects are going on.
"The roads are being taken care of in all nooks and crannies of the state; all the contractors are working hard; the deputy governor is holding forth pending his arrival."
[Source:DailySun]