Obituary
Nigerians Mourn As Fadeyi Oloro Dies Of Stroke & Kidney Failure After 3-Year Battle
Nigerians Mourn As Fadeyi Oloro Dies Of Stroke & Kidney Failure After 3-Year Battle
Nollywood Mourns As Veteran Actor Fadeyi Oloro Dies 
Fadeyi Oloro, a veteran actor known for his traditionalist roles in Nigerian movies, has passed away. He died on Tuesday, the 7th of March 2023 after battling kidney failure and stroke for over three years. He had been in and out of the hospital in search of treatment and had been reaching out to Nigerians for financial assistance for some time. Despite his efforts, he never received all the financial support he needed.
According to reports, the actor had been struggling to cope with life before his death. His daughter had revealed in an Instagram live session that her father was served a quit notice and would be forced to leave his current home if urgent financial assistance did not come his way.
This news saddened the Nollywood industry, which took to social media to pay tribute to the late actor. Many celebrities shared their condolences on social media platforms, praising him for his exceptional talent and contributions to the entertainment industry.
Three weeks before his death, London Pastor Tunde Adegboyega pledged to give 3 million naira to the ailing actor after seeing his video on Instagram, where he could barely utter words. Sadly, the help came too late.
The deceased actor made desperate attempts to reach out to some prominent Nigerians to save his life, but the assistance arrived too late. The sad news of his demise has left many Nigerians wondering why the government and movie industry could not come to his aid during his lifetime.
Oloro had been one of the most recognizable faces in Nollywood, with his commanding presence in movies, particularly in Yoruba-language films. He had made a name for himself as one of the few actors who could convincingly portray traditionalists in the industry.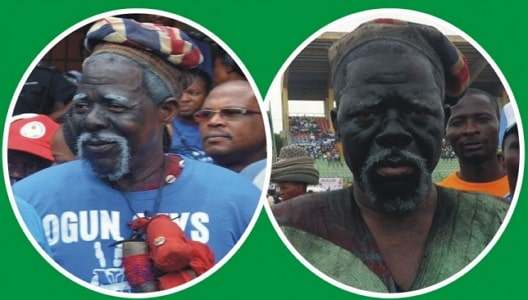 Before his death, he had appeared in several movies, including "Arelu" and "Orun Mooru." He will be remembered as a talented actor who helped shape Nollywood and entertained audiences for many years.
Fadeyi Oloro's Last Video Taken Days Before His Death
See his last video….. This was taken days before his death.