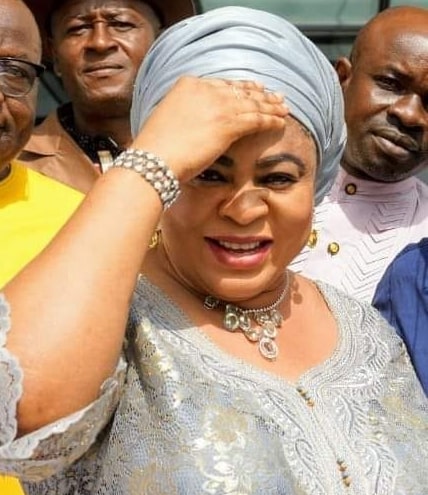 Stella Oduah Loses National Assembly Election, Former Aviation Minister's Political Career Ends
Stella Oduah, a former Minister of Aviation, has lost her bid for a third term in office as a senator. The election was held on February 25th and she was the senatorial candidate for Anambra North Senatorial District. Oduah, who was once a delegate chosen by President Muhammadu Buhari to attend the Papal inauguration of Pope Francis, suffered a significant defeat in all seven local government areas of Anambra North Senatorial District, namely Onitsha North, Onitsha South, Oyi, Ogbaru, Anambra East, Anambra West, and Ayamelum.
The former Minister of Aviation faced a lot of controversies, and it is believed that this was a significant factor in her defeat. The Anambra North Elders Forum (ANEF) rejected her third term political ambition, labelling her eight-year tenure in the 9th Senate a failure. She was accused of constantly fighting corruption cases and not having time to sit in the hallowed chambers to sponsor any bill or motions that would positively impact the people of her constituency. ANEF advised her to take a bow and allow another person to take over, but she ignored their advice and went ahead with her third term bid.
Oduah's bid for a third term was also opposed by John Emeka, who accused her of lying under oath in her nomination forms. Her participation in the National Youth Service Corps (NYSC) was also questioned, and Emeka asked the court to disqualify her from seeking an elective post in 2023. However, the case was later dismissed.
In 2014, Oduah was sacked in absentia at the Federal Executive Council meeting by the Goodluck Jonathan Administration. She was accused of inflating the cost of two cars bought by the Nigeria Civil Aviation, with no provision for such a purchase in the budget, and the acquisition process did not comply with public procurement policy.
It is clear that Oduah's political career has come to an end, and she will have to seek other ways to impact the society positively.