Entertainment News
Fake Nigerian Pastor Apostle Johnson Suleman Buys Private Jet To Propagate 'His Gospel'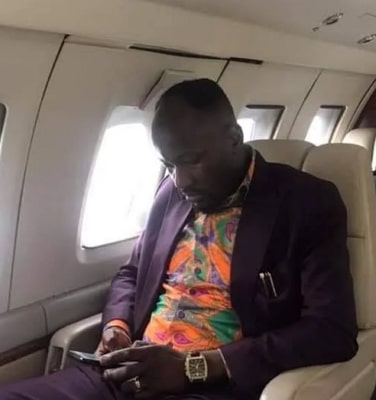 Daniella Okereke Customer, Apostle Johnson Suleiman Buys Private Jet To Propagate 'His Gospel'
Disgraced church founder, Auchi miracle man, Johnson Suleman has bought himself a used private jet to propagate his gospel.
Sorry not the gospel of our Lord Jesus Christ.
If you want to know more about this man, do a thorough research on our site and other truth seeking media outlets in the country.
To cut the long story short, Suleman has joined the league of Pastors riding private jet in the country.
He took his first ride in the jet to Enugu on Easter Monday for a crusade.
There are Pastors and there are Pastors.
There are people called by God and there are those who called themselves.
Suleman was born a Muslim before venturing into church business to make money.
Sorry he was not called by God. I personally know this man and TB Joshua.
There is absolutely nothing anyone can say to confuse me about these two fake Pastors.
To all their followers, may God give you understanding.
Make una receive sense.