Crime News
Family Of 7 Dies In Fatal Head On Collision Accident On Enugu Onitsha Expressway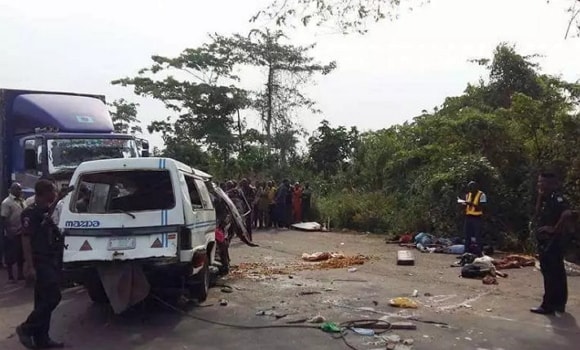 Tragedy struck on Enugu Onitsha expressway this morning when a family of 7 died following a tragic collision.
According to Enugu Police Command, the family of 7 died in an head on collision involving their Toyota Camry car and a Toyota Hiace bus belonging to a mass transit company.
The two vehicles were on top speed when they collided in one lane Of the Ugwu-Onyeama axis of the expessway.
All the passengers in the Toyota car and a one person from the bus died on the spot.
Their bodies had been deposited at ESUTH mortuary.
4 others who sustained life threatening injuries are still being treated at the hospital.