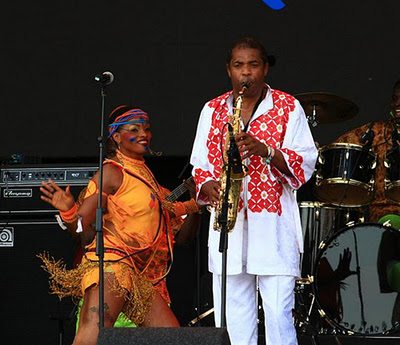 Nov 22, 2011 – Femi Kuti Impregnates Female Dancer Anthonia. Baby #6 Is on The Way
According to the Nigerian Entertainment today, just 8 months ago, one of Femi Kuti's dancers, Bose Ajila, gave birth to baby boy for the Afro beat king. Another female dancer in his Positive Force Band, Anthonia, is heavily pregnant and getting ready to deliver Femi's sixth child.
After this child, Femi Kuti will be a father of six children from five different women. One child from his soon to be ex-wife, Funke Kuti, two from an Igbo lady named Munachi, and three children from three of his dancers.
This man get liver ooo !