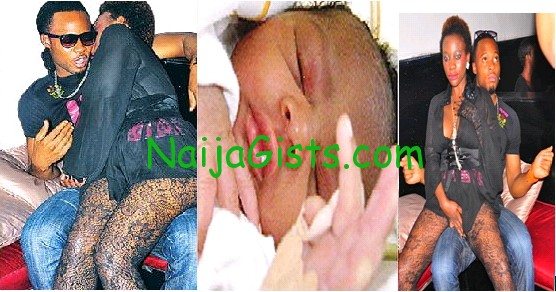 August 13, 2012 – Flavour Nabania In Secret Baby Scandal With Bad Black
According to a recent publication in Uganda, talented Nigerian musician, Chinedu Okoli popularly called Flavour Nabania is currently in an alleged secret baby scandal with a top Ugandan star, Bad Black. naijagists.com
This scandal stems from past news where Bad Black was said to have offered Flavour Nabania $10,000 to sleep with her in a hotel in Uganda which he accepted.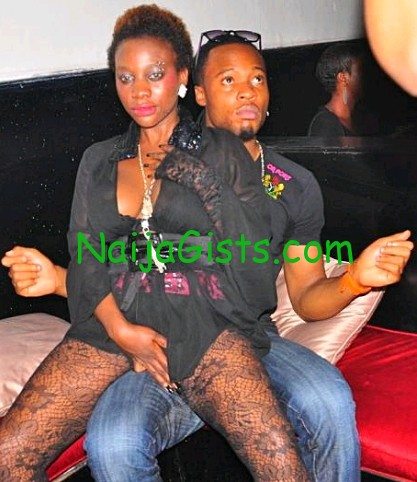 Read the publication's detail below
We have been waiting for the birth of Bad Black's baby and now that the baby is born we all wonders who the real father is.
Considering the fact that Bad Black gave birth to a black baby, we have ruled out David Greenhalgh as the father and we have turned to Mr Flavour and another Meddie Sentongo. These men are the people who had intimacy with Bad Black before her conception.
After careful analysis, we have determined that Mr Flavour Nabania might be Black's baby father.
Here are the series of events that transpired indicating that Flavour is the baby's father
 Flavour Nabania came to Uganda in Sept 2011 for a performance
Bad black offered him $10,00 to have intimacy with her
He accepted it and they spend a night together in a hotel
Now if we are counting the period at which Bad Black gave birth it brings us to close seven months.
Supposing they did not use any protection in September, lets Start counting from October, November, December, January, February, March, April, and a few days into May.
All of the above supports Chinedu Okoli aka Flavour Nabania as the baby's father.
Bad Black was too tired of the pregnancy that she opted to give birth at seven months.
However, this cannot be depended on alone. There is a possibility that the baby black might be fathered by Meddie Sentongo her 'limelight' boyfriend because at one time Bad Black was over heard asking Meddie at Club Rouge when he is giving her a child in Luganda, "Naye Meddie ompayo di owana nga nkwagala nyo."
Many other Men also had affairs with Bad Black but the ones who came to the limelight are Meddie, Mr. Flavour, and Greenhalgh.
Bad Black we learnt insisted that her baby father is Greenhalgh and she currently awaits him to take his child.
If this report is anything to go by then our man Flavour has messed up big time.
Of all the beautiful girls in Naija is this the kind of lady to mess around with?