Crime News
Pastor Impregnates Daughter Twice After Wife's Death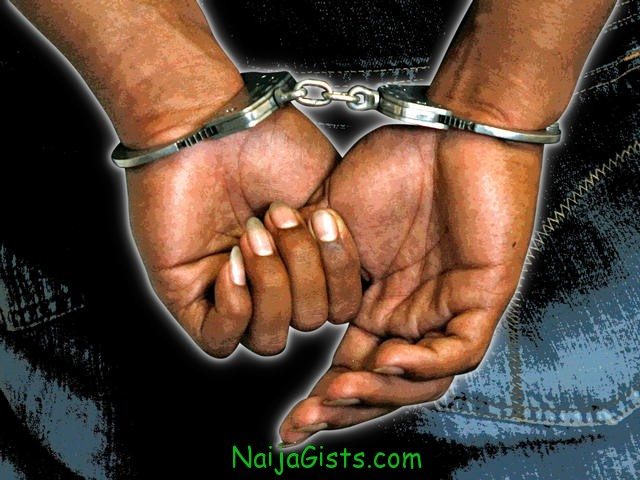 August 14, 2012 – Pastor Impregnates Daughter Twice After Wife's Death
A Pastor identified as Emmanuel Alex who is in charge of a pentecostal church in Egan, Lagos, Nigeria has been arrested for allegedly impregnating his daughter, 15, two times after the death of his wife. naijagists.com
According to reports from reliable sources, the pastor who has nine children impregnated one of his daughters two times. His 15-year old daughter gave birth to two babies for him within two years after her mother's death.
The Pastor and his 9 children live in the same unit at # 33 Pastor Olusola Street, Agric, Egan, Lagos, Nigeria.
According to residents, Pastor Emmanuel Alex never allowed his children to socialize with neighbours or attend school. They are always locked inside his 2 bedroom flat.
Pastor Emmanuel Alex's wife died during a painful labour in 2010 while delivering their 10th children.
While in labour to deliver the 10th child, the pastor had no money to take her to hospital and he asked her to deliver in their house and in the process, she died.
Other sources revealed that Pastor Alex started having carnal knowledge of his daughter since 2010 after his wife's death.
The 15 year old girl delivered her first baby in 2011. While nursing her first baby, his father impregnated her again and she gave birth to her second baby few months ago.
Pastor Alex's evil deeds was exposed at a burial when residents revealed his secrets to some church members at the burial and how he had impregnated his own daughter two times.
He was immediately arrested and remanded in prison custody.
As at the time of this report, the welfare department of WAPA (Women Against Poverty Alleviation) has taken over the custody of all his children.
Abomination of the highest order Chai!