Columns
Folorunsho Alakija, World's Richest Black Woman: How She Made Her Billions In Oil Business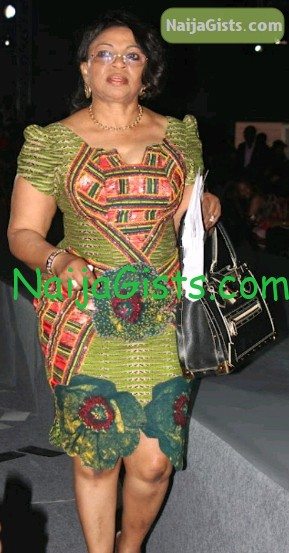 Dec 9, 2012 – Folorunsho Alakija, World's Richest Black Woman: How She Made Her Billions In Oil Business
A billionaire business woman who recently beats Oprah Winfrey to make the richest black woman in the world with $3.3 billion net worth is a Nigerian oil tycoon by the name of Folorunsho Alakija. naijagists.com
Mrs Folorunsho Alakija is a 61-year-old Nigerian woman who hails from the Yoruba tribe. She was born into a wealthy polygamous family in Lagos.
In the early 70s, Alakija worked as a secretary for International Merchant Bank of Nigeria. She later left the now defunct bank to study Fashion Design in London in the early 80s.
On returning to Nigeria, she started a fashion design company named Supreme Stitches with large base of wealthy clients.
From there, she started selling designer clothings to military wives and socialites where she made millions of naira.
According to Venture Africa, Alakija ventured into oil business in May 1993 after she secured an Oil Prospecting License (OPL).
She got the OPL license for the exploration of oil on a 617,000 acre block in that year to her company name, Famfa Oil & Gas Limited.
Famfa oil exploration shore is located in central Niger Delta region.
Because of her lack of knowledge of oil exploration business, she sold her license to a US-based company, Star Deep Water Petroleum Limited.
She transferred 40% of her Oil exploration stake to Star Deep.
Currently, Folorunsho Alakija and her family owned 60% of the company's stake.
Mrs Alakija is married to Modupe Alakija and the couple have 4 sons together.
Her husband, Mr Modupe Alakija is the current Chairman of Famfa Oil & Gas Limited. Famfa Oil is run by her sons.
Folorunsho Alakija is a philanthropist and the founder of Rose of Sharon Foundation, a non-profit organization that caters to the needs of widows and orphans.
To learn more about her life history, read Folorunsho Alakija's Biography