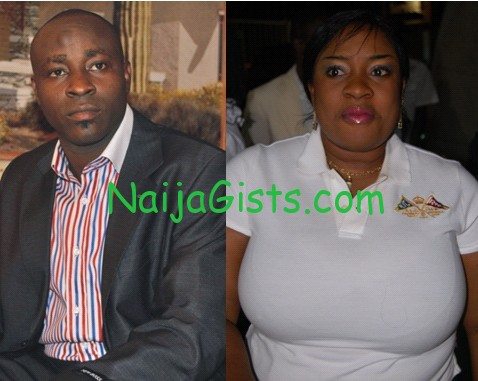 Sept 22, 2012 – Foluke Daramola Didn't Break My Marriage – Kayode Salako Speaks Up
For those who are not aware, Yoruba actress Foluke Daramola is set to walk down the aisle with a Pastor's husband, Mr Olukayode Salako soon. naijagists.com
On Sept 13, 2012, NaijaGists.com shared with you the bone chilling news that  Yoruba actress Foluke Daramola broke a Pastor's home.
Today the 22nd of September, the alleged Pastor's husband has opened up.
The name of the Redeem pastor in question is Pastor Olubukola Salako.
Mr Salako claims the Pastor herself moved out of her marital home.
Here is a message NaijaGists received from Mr Kayode Salako today:
"FOLUKE DARAMOLA VS PASTOR OLUBUKOLA!
Those who have been talking derogatorily, castigating and criticising are those who do not know anything about the issue on ground. Those who know are not talking, rather they are congratulating and thanking God on my behalf for setting me free from marital bondage, confusion, frustration and regrets of 13 years.
I like to reiterate that Foluke Daramola did not break my marriage.
My ex-wife broke her own marriage, my be through the inspiration of her 'God'. People who know her are not blaming Foluke.
And the reason for Bukola moving out of her husband's house is beyond even Bukola herself.
As she has come out to say that Foluke is not the reason for leaving her husband's house "- Kayode Salako
Na wa o our people things dey happen for this world o.
Now that we've heard from the horse's mouth, what do you think on this issue?