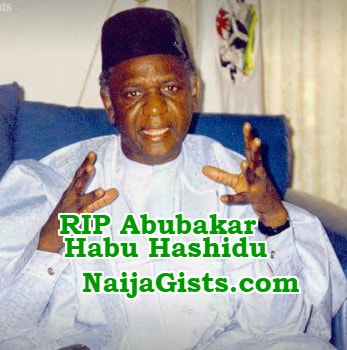 The first Executive Governor of Gombe state has passed on to glory.
According to family sources, Abubakar Habu Hashidu reportedly passed away early this morning at his home in Gombe state after months of intense battle with Alzheimer's disease.
He will be laid to rest this evening.
The deceased governed Gombe state from 1999 to 2003 under the All Peoples Party.
He was also a Minister under former Military ruler Ibrahim Babangida.
During Abacha's regime, the deceased was a member of the Vision 2010 committee set up by the military dictator.
May his soul rest in peace.