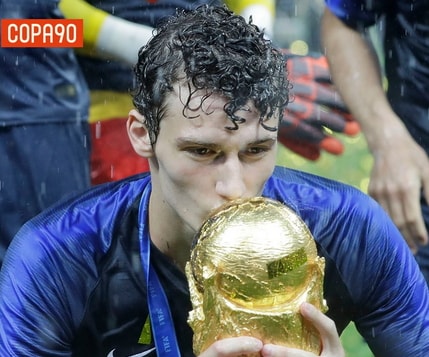 Talented France footballer Benjamin Pavard's amazing goal against Argentina has been voted best goal of the just concluded FIFA 2018 World Cup in Russia.
According to FIFA, Pavard was picked in an online poll where over 3 million FIFA.com users voted.
Here is what the 22-year-old footballer told FIFA.com about his outside-of-the-foot rocket after France's Round of 16 thriller with Argentina.
"The ball bounced up as it came to me. I didn't even think about it. I just tried to get over it and keep it down.

"I was trying to hit it in the direction it came from, which is what the strikers always tell me. I didn't think it over, and when it went in I just felt so happy."