Crime News
Fraudsters Disguising As Catholic Priests Dupe 2 Women After Asking For Direction In Surulere & Ikeja Lagos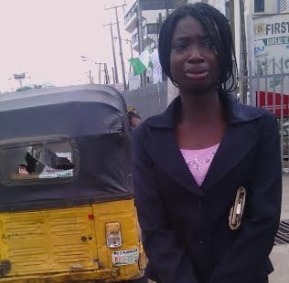 File photo
2 Women Duped By Fraudsters Disguising As Catholic Priest Who Asked For Direction In Surulere & Ikeja Lagos
One of the victims of the latest scam in town, Olaogun Oluwatosin has narrated how she was hypnotized and duped by an old man pretending as a catholic priest and his gang members.
The young woman said the incident happened at Akerele area of Surulere Lagos around 12pm yesterday Wednesday the 23rd of May 2018 after they asked her for direction. .
Here is how she narrated her ordeal on the social media:
"I was jazzed and duped at Akerele, Surulere, around 12pm yesterday by three old men. One of them pretended to be a Reverend Father and the other pretended to be passing. The last was the cab man.

"The supposed priest was in a cab. They asked direction from me and I told them I don't know. As I was about leaving, I helped them call another passerby they were trying to stop.

"The man asked the old man in the cab if he was one of the priests that came to pray for kids that had accident and were in a hospital at Bode Thomas and he said yes.

"He said he saw a revelation that we should be careful crossing the road and travelling. As we made to leave, the other supposed passerby said there must be a reason for the priest to say that (at this point, I was already under their control).

"So, we crossed over and stopped the cab. Then, we got in and prophesies started concerning us. I was adamant at first but the jazz was strong. Unfortunately, I cannot recall anything they said in the can.

"I could not even talk. I was just looking and that's all I could recall. The priest then asked the other man to get down and he revealed what was going on in the man's life and asked me to write it down.

"I did and we later went to pick the man up. Then, I was asked to drop all I had on me. I did and that was it (419) and jazz. Now, I am phoneless and they took my money too. Where will I start from now?

"It was after I got down from the cab that it dawned on me that three old men aged between 53 and 70 years had defrauded me. They used a red cab.

"Please beware of 419, they are so desperate. I am grateful to God it was not my life they took."
Another victim who fell for the same scam at Ikeja said the priest mumbled something before she lost consciousness.
Her words:
"The man who posed as a passerby said something about his dying father in their village and two people responsible for his father's condition and their family problem.

"I fell for it too and they collected my phone. They asked me to come down and say the Lord's prayer seven times. Very soon, they will say the youths are the problem of this country."