Hot Gists
Fuel Subsidy: Sahara Energy's Tope Sonubi And Tonye Cole On The Run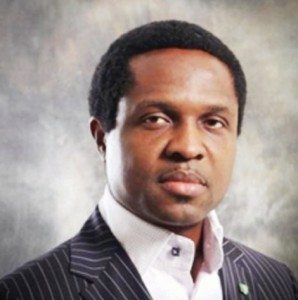 Feb 19, 2012 – Fuel Subsidy: Sahara Energy's Tope Sonubi And Tonye Cole On The Run
The life of the duo of Tope Sonubi and Tonye Cole of Sahara Energy can now be said to be one day one trouble since the issue of petroleum subsidy broke out they have been running from helter shelter to safe their necks from the disgrace that will come out from the shame if the involvement and shady deals of their company is blown open to the public. naijagists.com
Before now the company was mentioned to be selling kerosene meant to be used by the masses as aviation fuel which put the life of passengers that used the company at risk. Shortly after the issue of marketers who collected fuel subsidy broke and the name of Sahara Energy featured prominently among those who collected money without supplying fuel.
The investigations by the House of Representatives panel that probed the subsidy money brought out lots of inefficiency on the parts of many companies that claimed to be petroleum marketers including Sahara Energy.
Before the House of Representatives panel winds up, the committee invited major oil marketers to come and explain there roles in the ill fated subsidy money, but unknown to the invited companies, EFCC operatives were always at the public hearing monitoring the proceedings and taking notes of all the transactions of the ad-hoc committee for the three weeks it sat.
From all indications, the anti-graft agency seems to have zero-in more on the companies that refused to send in proxies or appear before the panel as is widely believe that such outfits have a lot to hide. Also the Committee Chairman had also threatened to arrest Chief Executives that refused to show up at the panel.
The duo of Tope Sonubi and Tonye Cole instead to appear before the panel chooses not to appear but instead went all out to appease and compromise the members because of their shoddy deals
We gathered that the report being prepared might not necessarily favour the companies who could not give a very good account of how they managed the PSF as they may end up in the underground cell of the anti-graft agency.
The 140 companies which most likely the EFCC must have placed on a watch list to forestall sudden disappearance from Nigeria will have to vomit all they refused to deliver to the panel to the anti-graft body.