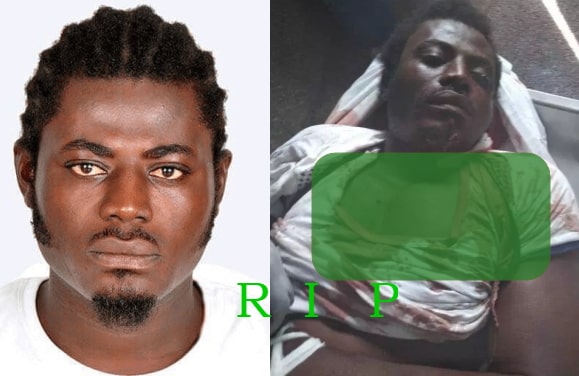 Ghanaian Actor Nurudeen Abass Blinkz Killed By Master's Wife Brother In Kumasi While Settling Fight
Fast rising Ghana-based actor Nurudeen Abass has died.
The actor who is very popular in Kumasi area of Ghana was stabbed to death yesterday at Akurem area of the city while trying to settle a fight between his master's wife and her brother.
According to police investigation, the actor who also works with a transportation firm visited his master's home at 10:30 am where he found his master's wife and her brother fighting.
He was stabbed to death by his master's wife brother and another accomplice for attempting to rescue the woman.
Abass sustained fatal stab wounds to the ribs and the back before he was rushed to a nearby hospital where he was pronounced dead.
May his soul rest in peace.