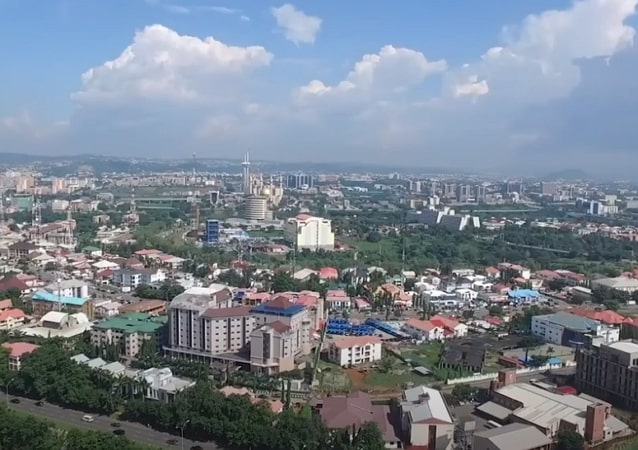 With over 200 million people, 50% of which are adherents of the Christian faith, it means there are over 100 million Christians living in Nigeria today, more than any other country in Africa.
In recent years, there has been an explosion in evangelical Christianity in the country, so much so that there are more churches per square mile in Nigeria today than there are anywhere else in the world.
As a matter of fact, Nigeria is now the biggest exporter of Christianity, to lands from which the religion came in the first place.
Some of the largest church buildings and wealthiest pastors are from here! There are more pastors and churches here than there are in all the remaining 53 countries in Africa put together…
While some experts insist that the proliferation of churches has led to a heretic representation of Jesus Christ himself and a corruption of his teachings, others, mostly hardline analysts, insist that what is happening today in Christendom in Nigeria is a mockery of the hallowed and sacred Christian faith…while there are also experts who insist that the multiplication of churches rather than becoming a vehicle for acquiring wealth, should reflect positively in the behaviour of Nigerians, there are clergymen who have responded by saying there is no way of knowing how Nigeria would have been like if there were not these many churches.
But consider this, the richest churches in the world in order of wealth are; the Roman Catholic Church, the Church of Jesus Christ of Latter-Day Saints, the Church of England, the Church of Scientology and the Jehovah's Witnesses, all of them with net worth running into billions of dollars. Is it not ironic that none of these churches have their leaders among the "richest pastors in the world" list, not even the Pope who is equivalent to the president of any nation is on the list?.
However, despite the fact that no Nigerian mega Pentecostal church has ever made it into any of the "wealthiest churches in the world" list, most of their founders are among the "richest pastors in the world" list.
And Nigeria, the country from which these men operate, ranks as the 147th most corrupt country in the world, it is home to the second deadliest terrorist group, is the most unsafe place to be born today and only recently it displaced India as the poverty capital of the world, that is discounting the almost completely eroded moral values of the citizens.
As the debate between experts and the clergy rages, "God's CEOs On Earth", a documentary series from Doppler Films, explores the question of faith, morality, the quest for nation building, and the example of Jesus Christ.