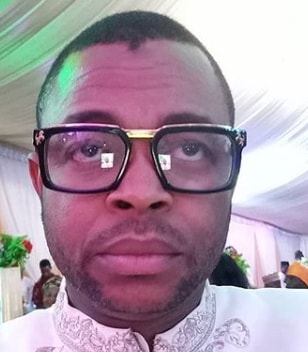 See excerpts of Cross over actor Sani Musa Danja's recent chat with Adedayo Odulaja.
Which are some of the projects you are working on at the moment?
One of my recent projects was a comedy movie titled Boss Of All Bosses. It's a comedy which shows how people want to be superior in companies by upstaging others. Things like rivalry and competition happen in real life to the extent that some companies nail other companies as a result of the competition. It is a battle you just have to strive to win, never give up, be consistent and keep winning. So the movie is sending a message that even if you think you're not a match for a person and can't compete, just challenge yourself and keep trying. It is supposedly for laughs but it is also a morale booster. There is also Fantastic Numbers which is about enmity, friendship and brotherhood. It is a movie to watch out for.
At what point did you hit the spotlight and what led to that?
I actually started with music before going into movies. And I actually love music more than movies but people love me in movies more. I always get calls to come for movie cast. So I am doing this for the people.
So how long have you been on the movie scene?
I've been here for 15 years now but mostly from the North that is Kannywood. My first movie was also about 14 years ago in Kano titled Madubi for which I was also the executive producer apart from also acting in it. Since then, I have done a countless number of movies. For seven years I have become involved in Nigerian motion picture better known as Nollywood but it was three to four years ago that I starred in my first TV series here in Lagos. And it has been a wonderful adventure since then and without boasting, I can tell you I will be in most of the big movies that are coming out very soon.
In terms of structure and style, how different do you think Kannywood is from Nollywood?
Kannywood talks a lot about the culture of the Hausa population in the north but movies really focus on the culture. For me, it is all about the way of life and what is really going on. Kannywood industry talks about the present situation we are in, for instance the mode of dressing, the issue of Boko Haram and even corruption. Things that people feel are peculiar to the north, whether positive or negative, we try to broaden the picture for people to really understand how it works and how it is. So Kannywood movies is about the nature of the background and its present state. But the major difference between Kannywood and Nollywood is the language, in that the former is delivered in Hausa while the latter is in English. And a lot of people learn English language because it is the country's universal language that is accepted for everyone to communicate with which is why a lot of people watch the English movies more than the language movies like Yoruba or Igbo.
In view of the peculiarity of the industry, what challenges have you had to deal with as an entertainer and Kannywood actor?
Considering where I am coming from there is a lot of religious, cultural things that once you cross some lanes, people will talk and even react. So I was on the receiving end of that too for a while. But I was raised by my own parents and I was taught good principles. So I know what is good and what is bad. I don't need somebody to tell me this is bad. When I feel something is okay with me, I will do it. There are so many things that happen in English movies that can't happen in Kannywood movies, like the touching, fondling and such for instance. But from what I believe which in English says 'you're not judged by what you do but by the intentions of doing that very thing'. Some people just have a different perspective on the way they look at religion and what they do. So, when I am getting paid to do a job and they are saying whatever you do is based on your actions, my intentions know better. I have roles I cannot play in movies and that I do without anybody telling me.
Do you think the controversy surrounding Falz's recent 'This Is Nigeria' video is worth it?
I must confess I haven't seen the video but I have heard comments about it. I would say it really depends on the message he's trying to send across. Sometimes you just don't go into conclusion because maybe he had some girls on hijab dancing 'Shaku Shaku'. From what you see, the way you give it a meaning might not be the same way the singer is trying to give it a meaning. Music is a universal language. Everybody loves music whether you're a Christian or Muslim. Yes, your faith might not agree with certain things but music is a universal language. As long as it is good music, it goes viral and if it goes viral it means it has a message. So like I said before, I haven't seen the video so I don't want to make comments on what I don't really understand. But you must know that I can do a music now and bring different people with different ethnicity, different cultures, different faiths just to show that this is Nigeria, this is Africa. We are one. Music can be used to build a nation.
How are people like you encouraging upcoming actors looking towards Kannywood or Nollywood but in a dilemma?
The movie industry is a profession. If you are not in the profession or you don't know about the profession, you can't be there to judge what other people do. The main idea should be about what message they are trying to send to the people. I for one can be given the role of a pastor and I will gladly do it. It is a character, it is my profession. So I have to do it well. So they need to see it as a profession, act their roles without been forced to do something that goes against their own faith. The same way one can use music to build a nation, one can use movies too to build a nation. Songs and movies are very strong weapons one can use to propel or halt anything.
Is government playing any role in Kannywood?
The government is actually not doing enough to support the movie industry. And they make a lot of profit from every movie that comes out through the taxes that we pay. Government should find a solution to boost our investment, find a solution for us to recoup what we have spent. They need to stand for us in so many ways. They need to fight piracy within and outside the country. Our CDs are being dubbed by people.