Crime News
Herbalist Reveals Consequences & Types Of Money Rituals In Nigeria.. Warns People Against It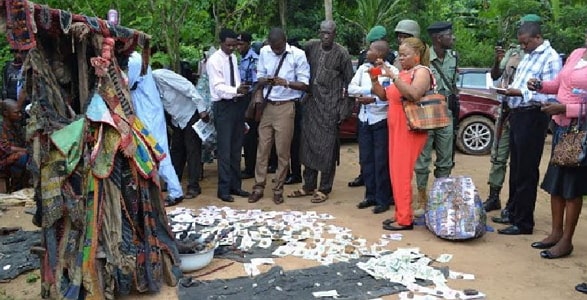 Osogbo Herbalist Pa Kayode Esuleke Warns Against Money Rituals In Nigeria
A 27-year-old herbalist in Osogbo Osun state has warned people thinking of doing money ritual.
Pa Kayode Esuleke, the Baale Esu Agbojeniyi of Osogbo Land who highlighted different types of money rituals that exists in Nigeria gave serious warning to those looking for quick money as there are grave danger attached to the age-long practice.
In the interview conducted by Naija Loaded, Pa Esuleke said he doesn't do money ritual for people.
Watch the 26 minute-long interview below.
If an herbalist can warn against it, I wonder why some desperate people go into this evil practice in the first place.