Crime News
Houseboy Who Killed Navy Officer & Girlfriend In Borikiri Port Harcourt & Burned His Corpse In Forest Arrested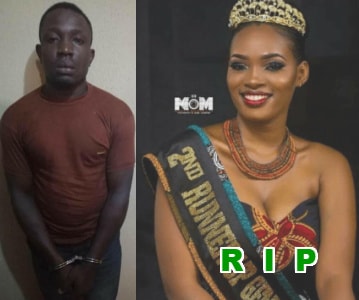 A young man who allegedly killed a Naval officer and his girlfriend in Borikiri area of Port Harcourt has been arrested.
The suspect identified as 28-year-old Taddues Jaja allegedly poisoned his master, Lt Abubakar Yahaya Yusuf to death at his official quarters in Borikiri after murdering his girlfriend , Lorren F following an argument.
Shortly after the murder, he put a call through to a friend of late Lorren that the Navy officer had murdered Lorren over a dispute.
In a bid to cover up his crime, he took the body of Yusuf to a forest in Ubima town Rivers state and burnt the lifeless body to ashes.
After investigation and tip off from vigilant residents, the suspect was arrested.
The car of the deceased Navy officer was recovered from Benin city while his phone was recovered in Port Harcourt.
The evil houseboy currently in police custody confessed that he sold the car and phone after killing the deceased.