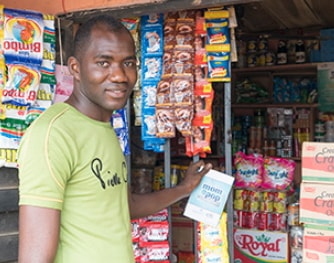 How To Start a Provision Store & Grocery Store, Supermarket Business In Nigeria
Grocery stores, or provision stores as they are called in Nigeria, are ubiquitous in every city in the country. They come in different sizes, from small roadside kiosks to large supermarkets, they are invaluable to everyday living.
It is almost unthinkable not to have at least one of these stores in a street; they are quick and easy points for obtaining everyday consumables. Or how would you describe a situation where you wanted to cook and you but there is no salt in your home? If there are no provision stores around your house, then you will need to go a market to get the salt, or you might have to forego the cooking altogether.
That being said, the aim of this article is to give you a basic overview of how to start a provision store in Nigeria.
However, before you continue reading, you need to have a good business plan to guide you in setting up the business. Moreover, there is a need for you to know about the advantages and challenges of operating a provision store or supermarket in Nigeria.
The advantages of operating a provision store
The following are some of the many advantages of running a provision store in Nigeria:
High profitability. It is a fact that an average provision store in Nigeria can make profits of up to 7000 Naira in a day. When you multiply this by the number of days that the store is open in a month you can imagine the profit.
No special skills or experience are needed. To start and operate a provision store you do not need to have undergone any special training or possess any special business skill. All you need is to know how to make simple calculations and the application of common sense.
No seasonal or holiday breaks. Unlike white-collar jobs and other business ventures that go on breaks during holidays, provision store owners are not tied by such breaks. As a store owner, you can decide to open shop or not which makes it great for making income when others are relaxing.
Easy to start up. As we shall find out later on in this article, starting a provision store in Nigeria is not as capital intensive as some other ventures. You don't need to be a millionaire before you can set up a provision store in Nigeria.
Provision store business is not dependent on location. Irrespective of the location of a provision store, it will always be profitable as far as people are living there. Moreover, everywhere you go and find people, they will always be in need of everyday products like toothpaste and toiletries. This makes the business a very lucrative one.
Basic items found in a Nigerian provision store
Most provision stores in Nigeria deal in the following items: detergents and soaps, beverages, kitchen ingredients, sugar, confectionery, and electronics. Other products found in a provision store include soft drinks, matches, cosmetics, and packaged foods.
For a supermarket, the following items can be found: organic foods like fruits and vegetables, packaged foods, kitchen utensils and cutleries, cosmetic products, pet foods, drinks, clothes, shoes, and electronic products.
The challenges of operating a provision store in Nigeria
While the prospect of starting and running a provision store in Nigeria is exciting and comes with a lot of advantages, you need to be aware of the challenges facing store owners in Nigeria.
Stiff competition. Don't forget that this is Nigeria, where there is a store or kiosk at almost every street corner. This means that you should be prepared for the stiff competition.
In addition to the challenge of competition, there are frequent cases of store robberies. You also need to be prepared for the bad power supply in the country by planning for an alternate power source like a petrol generator.
The emergence of online shopping. While this may not be particularly affecting most Nigerian stores, the emergence and growth of online retail stores pose a challenge for brick-and-mortar stores. Online shopping malls like Jumia and Konga are gradually taking away customers from regular provision stores.
Running costs. The larger the size and market of a store are, the higher the operating costs. If you plan on operating a large provision store, then you might need to employ the services of a salesperson and/or a storekeeper. This increases the cost of running the business.
Requirements for starting a provision store in Nigeria
Starting a standard provision store in Nigeria shouldn't be so demanding as far as you have the basic things. The basic requirements include a rented store, market stock, cash at hand, and miscellaneous items.
Steps to start a provision store or supermarket business in Nigeria
Yes! We are at the crux of the matter: how to start the provision store business. By following the steps outlined below, you will have a good understanding of how to go about starting the business.
Step 1: Decide on the products that you want to deal in. There is a variety of provision items that you can choose from to begin your business. To aid your decision-making process, you will have to make research on the best-selling products in the area where you want to do business. To put into perspective, you will benefit from the sale of sachet water in a low-income neighbourhood than when you decide to retail bottled water.
Step 2: Write your business plan. This has been previously stated and cannot be over-emphasized. Why many people will skip this step, it is, however, important for the successful operation of any business venture. No matter how small you want your store to be, you cannot go wrong with a good business plan.
A good business plan should contain the mission and vision of the business, the proposed business model, profit and loss records, among other things.
[Optional] Step 3: Register your business. This step is mainly for large-scale provision stores like a supermarket. If you want your provision store business to be recognized in the other parts of the country, then there is the need for you to register your business with the C.A.C (Corporate Affairs Corporation). This gives you a permission to run your business and to expand to other parts of the country when possible.
Step 4: Choose a location. The success of any business is always linked to its location, at least in most cases. Have you wondered why businesses located in urban centers are more profitable than those in the hinterland? Sitting your store or supermarket in a densely populated area will yield more returns than locating it in a sparsely populated one.
In addition, you need to consider the accessibility to the location: are the roads leading to the location good? Do people ply that route very much? Are there already existing stores in the region? These and many more questions should be anticipated when setting your business.
Step 5: Rent a store. Renting a store in major cities will definitely cost more than in rural areas. The type of products that you want to deal with will play a part in determining the size of the store. The size of the store you want will determine the cost of the store.
Step 6: Develop the store. After getting a store, you will have to start working on it. This involves working on the floor by installing a carpet or tiles as per your choice. Next, you will have to fix the furniture which includes the store shelves, tables, and chairs. Afterward, you will have to wire the store. Painting should follow next and the installation of electric appliances.
Step 7: Stock your store with goods. When you are done fixing the store, you can then move on to stocking it with goods. You can get goods supplied directly by the manufacturers if your store is close to the manufacturer's location.
[Optional] Step 8: Hire the store workers. This is an optional step as it depends on the size of the store: a small-sized corner shop will not need more than one person to run it while a supermarket requires many workers. After hiring the store workers, you might have to train them, especially if they are new to the business.
[Optional] Step 9: Advertising your business. Like other large-scale businesses, a supermarket needs to put out in a positive light to the general public. This is to increase the exposure of your business so that sales can be improved, especially when there is stiff competition.
Conclusion
Like eateries and food joints will continue to function year in, year out, so also do provision stores. They offer the advantage of everyday profitability, easy to start up, location independence, among other things.
However, in preparation for this kind of business, like other businesses, you will need to have a well-laid out business plan to reduce the risks of doing business.