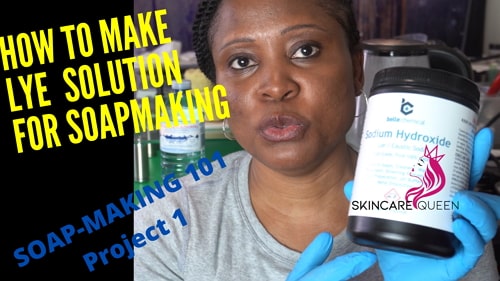 How To Safely Make Lye Water (Skincare Queen Soapmaking Project 1)
Watch NG's lye mixing video.
This is the first video in her Professional Soapmaking 101 Project on YouTube.
If you want to learn soapmaking, I will be taking you on a series of soap making projects in the next couple of weeks.
To learn how to make soap at home and other skincare products, subscribe to NG's skincare YouTube channel at https://www.youtube.com/channel/UCi1_00ZRmMAeAf6NW0P8stA?sub_confirmation=1