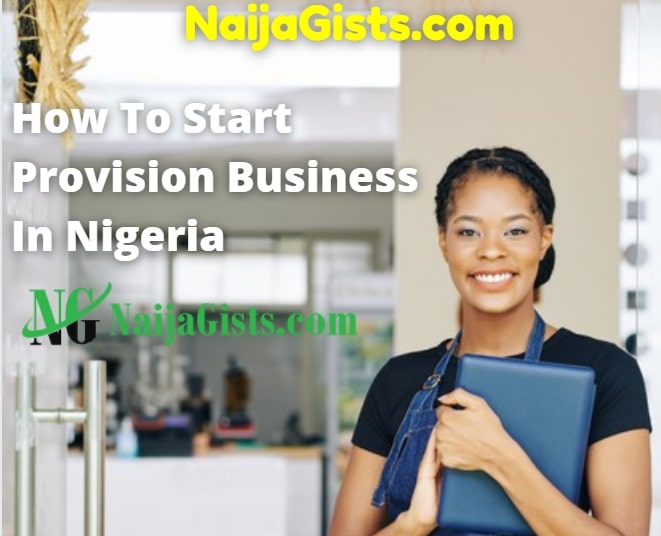 How To Start And Make Money In Provision Business In Nigeria (Best Wholesale Business In Nigeria)
Nigerians are an industrious business minded kind of people who are not afraid to venture into business as a main source of income or as a side hustle.
Provision store business is ventured into a lot in Nigeria, probably because this business can be started on a large or small scale depending on your financial capacity. And it can easily be grown too.
Here are a few things you should know about starting up and generally maintaining a successful Provision store business.
Best Wholesale Business In Nigeria
Wholesale distributors are business people who get products directly from the manufacturers in relatively large quantities. Your wholesale business can be started on an average scale as well as a large scale depending on what you have the finances to put together at the time.
When picking a wholesale business to venture into, make sure it is something you at least are quite informed about and have a certain level of interest in. Study your environment and the general market for the products you intend to sell.
You can start at a fairly humble level and gradually grow your business from there. Some good whole sale areas to go into in Nigeria include:
Carbonated Drinks And Beverages
Now this is quite a broad scope, being that, you can either choose to run a wholesale business selling carbonated drinks or just general alcoholic and non-alcoholic beverages. But if you have the finances to pull them both off, then you can venture into the two.
This is quite a fruitful business in Nigeria when run properly, as there is a huge market for carbonated drinks and general beverages all year round.
Flour And Sugar
This is yet another good business you can explore on the wholesale level. These are things that quickly go off the shelf and you shouldn't have a problem with the profitable distribution of these products.
Rice, Pasta And Noodles
These can be sold with much lesser risks than other food stuff as they have a relatively long shelf life and they are more or less everyday necessities for people.
Yoghurt And Milk Based Drinks
These can be ventured into on a large scale, but beware of the fact that these things do tend to have a shorter shelf life span than your regular drinks and beverages.
Sweets, Chocolate And Biscuits
As you may already know, people are mostly run by their desires and craving. A lot of people are generally sweet toothed and sure do have high desire for junk food. Going for this, is another lucrative one too.
Mattress And Foam Business
It doesn't always have to be about food. Being a wholesale distributor of mattresses and foams is a good business as well.
Cement
Yes it can be a bit of a messy job and requires heavy lifting, but it will also be worth it. There is quite a lot of gain in this business too.
These are just to mention but a few good wholesale businesses in Nigeria.
Wholesale Provision Business In Nigeria
Provisions are those household items some of which can be termed as basic necessities while others, not so much. This however doesn't stop them from making their way on to the monthly provision list anyway.
A lot of people venture into selling provisions wholesale in Nigeria and on a small, medium and large scale too. It is one of the most common and relatively easier businesses to start up.
But starting a good wholesale provision business directly, on a large scale requires proper and careful planning as quite a lot of money will be involved and you would definitely want it to yield the expected profit.
Although it is usually advised to start such a business on a relatively medium scale and gradually make your way up, except of course, you have the finances to get the required professional help for this business to kick off big and succeed.
But make no mistake a wholesale provision store can be a wise choice of business.
How To Make Money In Provision Business
To make money in the provision line of business it takes good planning and proper management. A good capital and location for your store are just a little part of it.
Observe Your Environment, so you can purchase what your customers will want and will most likely buy off your shelf in the shortest time possible.
In other words focus your energy and finances majorly on those items which sell off fast and for those other items which take a little long to be demanded for, those ones can be bought in much smaller quantities.
Don't Be Hostile to Your Customers: Believe it or not your customer relationships will have a role to play in your business. People don't like to be treated badly and if this is a common occurrence in your store, your customers will simple chose to shop elsewhere.
Try To Be As Fair In Your Pricing As Possible: Now you may believe that you will make more money in this business by placing your prices too high, but once customers notice this, it will definitely chase them away. You could occasionally give discounts here and there and make it up on some other product.
Keep Proper Records Of Money Coming In And Going Out: Make a clear distinction between business and personal purchases. Be disciplined enough to never inter change these two.
List Of Items In A Provision Shop In Nigeria
The average provision store in Nigeria will most definitely contain items like the following:
Baked and fried pastry, snacks
Cereals, milk, chocolate bars.
Sweets, Bubble gum, biscuits, chewy candy, cookies etc.
Carbonated drinks, beverages, yoghurt, water and fruit drinks.
Toiletries and general household cleaning products
Hair and body grooming products
Baby food and care products: baby food, milk, diapers, wipes, baby powder, baby oil, lotion etc.
Sweeteners and spices.
Pastas and noodles.
Eggs and poultry products
Reading, writing, drawing and painting materials.
Oils, margarine and Can foods.
Sewing and stitching materials
Household cleaning equipment and disinfectants
Sticky tapes and gums
Provision Store Business Plan In Nigeria
A business plan is usually required when you plan to start a business on a large scale or expand and therefore require investors or a loan. This plan shows a potential investor or loan giver that you have a well thought out plan for the survival and success of your business.
To do a good job of drawing up a proper business plan, you can either do it yourself with proper and thorough research or have one drawn up for you by a professional.
Your business plan should be something in this pattern.
Business Type. (Your business type in this case is a Provision )
Industrial Category meaning what kind of industry it falls under. In this case it is the Commerce
Introduction: at this point you should introduce our store starting from the name, obviously and the parties involved in the establishment of the business. What services will the store offer, what needs do you plans to meet and what it is your unique selling point?
A well-arranged list and category of products and services the store offers should be properly grouped and stated.
What are the overall goals of setting up this business and what kind of profit growth does the store plan to achieve over an extended period of time.
Of course every good business will require a vision and mission statement. This should follow.
What does your management staff look like; based on hierarchy starting for the top, run through your team, their qualifications and positions.
Strategies you plan to employ for the success and long term survival of the business should be listed. How does the business plan to command a steady inflow of customers and maintain customer satisfaction?
State your competitor and market analysis and be sure to add what puts you above your fellow competitors.
Here you draw up a meticulous and detailed summation of the finance needed and the general cost implication of the business.
Then draw a conclusion.
Provision List With Price In Nigeria
Items in a provision store are quite endless in number so for this list we would highlight just a number of common and well purchased items you can find in a Nigerian provision store as well as the prices of such items.
Bear in mind that this is Nigeria and the prices of provision items constantly fluctuate all year round, so just a general cost range for these provisions will be given.
Bread between the range of N 50 – N 400 depending on the size
Tissue between N 50 – N 250 depending on the size and quality
Toilet cleaners (Harpic) N 300 – N 1000
Disinfectant (Dettol, Septol) N 450 – N 1200
Detergent N 200 – N600
Bathing soap N150 – N300
Food seasoning N 200 – N 400
Liquid dish wash (morning fresh/mama lemon) N 200 – N 600
Milk N 750 – N 1500
Sugar N 400 – N 600
Soya oil N 800 – N 3000 depending on size and quality
Cereal (cornflakes/golden morn) N 500 – N 1700
Chocolate (milo/bournvita) N 800 – N 3000
Pasta N 220
Tomato paste N 75 – N 150
Noodles N 1500 – N 3800
Can foods (sardine/geisha) N 200 – N 250
Eggs N 500 – N1200 depending on the quantity
Spices (curry/thyme) N 250 – N 350
Snacks/biscuits N 100 – N 2000
Rice N400 – N 800 per mudu depending on the kind
Garri N300 – N600
Beans N300 – N 400 per mudu also depending on the kind etc.